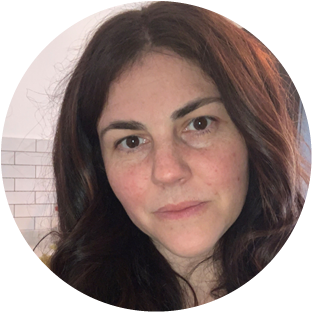 Dr
Jo
Fothergill
BSc (Hons), PhD
Reader in Medical Microbiology
Clinical Infection, Microbiology & Immunology
Research
Research Interest 1
Persistent bacterial infections are a major cause of human morbidity and mortality and are a substantial economic burden. Understanding how pathogens cause disease and devising novel methods for control and treatment are key issues in the face of rising antibiotic resistance and the limited availability of new drugs.

My main area of interest is focused around Pseudomonas aeruginosa and associated bacteria in chronic infections. There are over 100,000 cystic fibrosis patients worldwide and even more with non-CF bronchiectasis. Infections are often lifelong and highly resistant to treatment.


There are various specific areas we currently aim to address through research:


1. To advance understanding of species diversity during infection using next generation sequencing (NGS) technologies.

2. Modelling multispecies interactions to advance our knowledge of how bacteria interact during infection and the importance of these interactions.

3. Therapeutics.


Research Grants
An evidence-based preclinical framework development antimicrobial therapeutics cystic fibrosis
CYSTIC FIBROSIS TRUST (UK)
October 2021 - September 2025
Chemical synthesis enabling hit confirmation of screening a macrocycle library against resistant bacteria
ROYAL SOCIETY OF CHEMISTRY (UK)
September 2021 - August 2022
Does CRISPR-Cas imunity limit the efficacy of phage therapy
BIOTECHNOLOGY & BIOLOGICAL SCIENCE RESEARCH COUNCIL (BBSRC)
February 2021 - January 2024
Bench Fees for NORAH QUSHAYM QUBAYL ALQAHTANI (201370203)
ROYAL EMBASSY OF SAUDI ARABIA CULTURAL BUREAU IN LONDON (UK)
January 2021 - September 2021
Inhalable Aerosol Light Source for Controlling Drug-Resistant Bacterial Lung Infections - Light4Lungs
EUROPEAN COMMISSION
December 2019 - May 2024
Bench Fees for Ayman Algohani
ROYAL EMBASSY OF SAUDI ARABIA CULTURAL BUREAU IN LONDON (UK)
November 2019 - April 2024
Disrupting bacterial signaling pathways to break antibiotic resistance
BRITISH SOCIETY FOR ANTIMICROBIAL CHEMOTHERAPY (UK)
October 2018 - September 2019
The role of resistance to host-derived antimicrobials in establishment of chronic Pseudomonas aeruginosa infection in children with cystic fibrosis.
BRITISH LUNG FOUNDATION (UK)
September 2016 - February 2018
Exploiting novel technologies to identify respiratory pathogens and characterise bacterial interactions in patients with cystic fibrosis.
MEDICAL RESEARCH FOUNDATION (UK)
February 2017 - January 2021
An in-vitro study of hormone-mediated bacterial adaptation in urinary tract infections.
DR HADWEN TRUST (UK)
July 2015 - August 2015
The role of bacterial and host factors in persistent bacterial infections in complicated urinary tract infections.
MERSEY KIDNEY FIRST (UK)
October 2016 - March 2020
EPSRC Institutional Sponsorship 2016
ENGINEERING & PHYSICAL SCIENCES RESEARCH COUNCIL (EPSRC)
July 2016 - March 2017
Discovery of Pseudomonas aeruginosa mutations associated with chronic lung infection in children with CF.
ACTION MEDICAL RESEARCH (UK)
August 2017 - September 2021
Co-habitation and co-operation in a complex world
LEVERHULME TRUST (UK)
April 2012 - March 2015
Clinical Exploitation of Data Produced by the Pseudomonas International Genomics Consortium.
CYSTIC FIBROSIS TRUST (UK)
October 2013 - September 2016
YEAR 1 (part2) Wellcome Trust ISSF Non-Clinical Fellowships
WELLCOME TRUST (UK)
October 2012 - December 2022