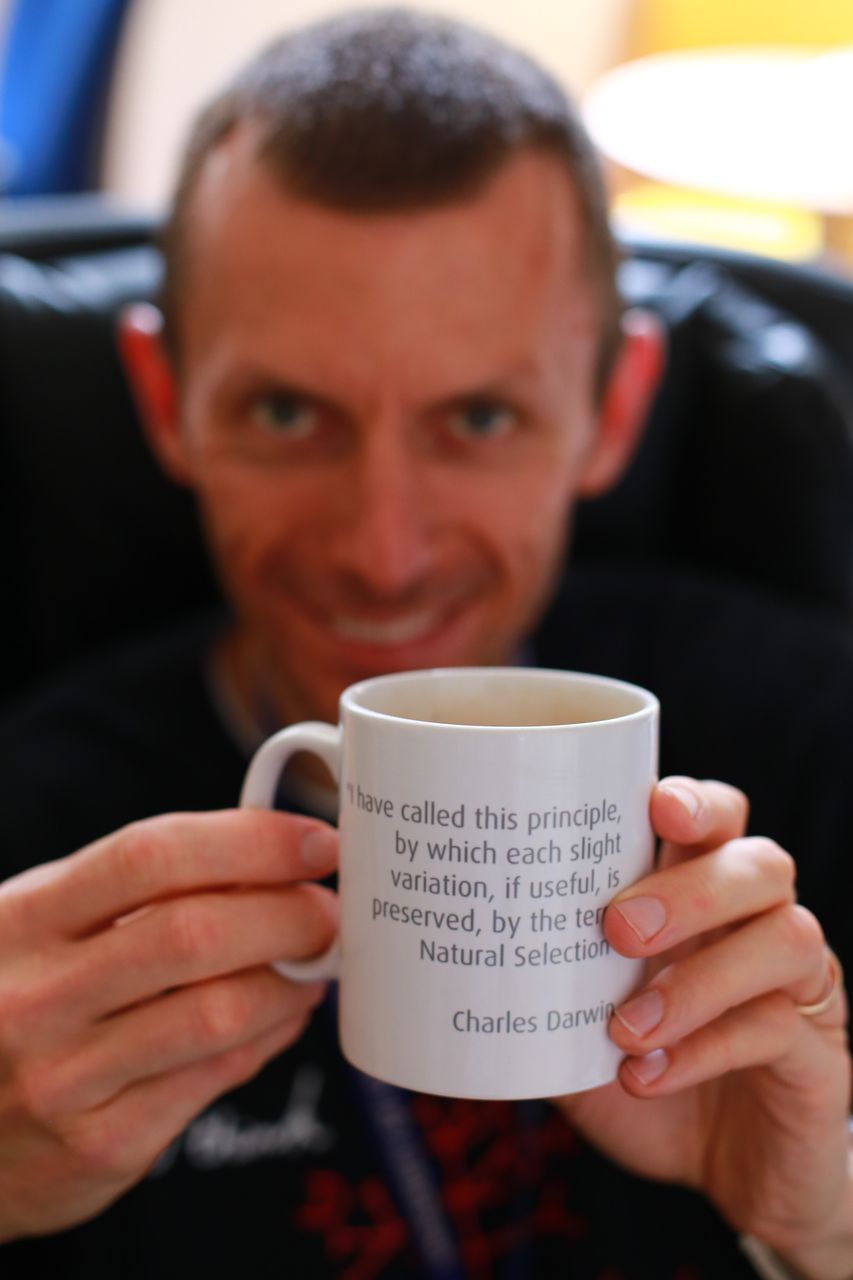 Professor
Alan
Radford
BSc, BVSc, PhD, MRCVS
Professor in Veterinary Health Informatics
Infection Biology & Microbiomes
Research
Research Overview
Alan graduated from Liverpool in 1993 with degrees in veterinary science and molecular biology. After a one year internship in Small Animal Medicine in Dublin, he returned to Liverpool to complete his PhD on the evolution of feline calicivirus. Since then he has continued using "next generation" sequence data to understand the biology of infectious diseases from viruses to antimicrobial resistance. In parallel, and with major support from BSAVA, BBSRC and DogsTrust, Alan helped establish the Small Animal Veterinary Surveillance Network (www.liverpool.ac.uk/savsnet). SAVSNET collects large volumes of companion animal electronic health data from veterinary practitioners and diagnostic laboratories across the UK. These are collated centrally, and used for a wide range of research and surveillance including antibacterial use and resistance. Surveillance reports are published in the Veterinary Record, and SAVSNET is generating real-time data on diseases (https://public.tableau.com/app/profile/savsnet.at.liverpool/). As well as research, anonymised data are fed back to participating practices in real-time providing a new population perspective to daily practice. These studies using data are now complemented by the establishment with participating laboratories of a Virtual Biobank, in which leftover diagnostic samples are sent to Liverpool for typing to allow a better understanding of the evolution and transmission of infectious diseases in our UK pet population.
Small Animal Infectious Diseases
Stemming from my PhD, we continue to study the genetic diversity and evolution of pathogens, especially viruses. Techniques used include large scale population sampling, robust phylogeny, as well as next generation sequencing, and these are used to monitor the spread of pathogens locally, nationally and internationally, and to understand their evolution. Recent projects include canine parvovirus, canine coronavirus and the example shown above, my first love feline calicivirus.

Veterinary Health Informatics
In working with these veterinary pathogens, we became aware of a distinct gap in knowledge concerning how common these pathogens are in veterinary practice, and whether some outbreaks of disease were being missed. This led Alan and colleagues to develop an interest in using big data to survey animal diseases, and ultimately to the establishment of SAVSNET (https://www.liverpool.ac.uk/savsnet/), which aims to improve the care of animals by identifying significant trends in the diseases seen by vets in practice, and in commercial diagnostic laboratories.

Text mining and machine learning
Led by Dr PJ Noble, we have a growing interest in the use of both supervised (regular expressions for example) and increasingly unsupervised (machine learning for example) methods of extracting meaning from clinical free text. These methods are complementary to questionnaire-based approaches and we have used them to for example, help spot outbreaks of disease.
Research Group Membership
Research Grants
Research and surveillance of vaccine preventable diseases and vaccination uptake in companion animals in the UK
PET PLAN CHARITABLE TRUST (UK)
April 2021 - April 2023
EVSNET – Equine Veterinary Surveillance Network
THE HORSE TRUST (UK)
August 2020 - July 2024
Can the SAVSNET informatics systems be used to improve signal identification and reporting of adverse drug reactions?
DEPARTMENT FOR ENVIRONMENT, FOOD AND RURAL AFFAIRS (UK)
February 2019 - October 2022
Pathogen discovery in feline respiratory and gastrointestinal disease
BRITISH VETERINARY ASSOCIATION ANIMAL WELFARE FOUNDATION (UK)
July 2018 - March 2020
Working with commercial companies for the sustainability of health informatics research in the veterinary sector.
BIOTECHNOLOGY & BIOLOGICAL SCIENCE RESEARCH COUNCIL (BBSRC)
June 2019 - November 2019
An assessment of feline calicvirus antigen evolution over time
MSD ANIMAL HEALTH (UK)
September 2017 - December 2018
Small Animal Veterinary Surveillance Network
BIOTECHNOLOGY & BIOLOGICAL SCIENCE RESEARCH COUNCIL (BBSRC)
August 2016 - April 2020
Research Collaborations
Goran Nenadic
Project:
SAVSNET
External
: University of Manchester
Text mining
Fernando Sanchez-Vizcaino
Project:
SAVSNET Agile
External
: University of Bristol
National surveillance of canine disease
Jennifer Grannick
Project:
CAVSNET
External
: University of Minnesota
Companion animal surveillance in the USA
Chris Jewell
Project:
SAVSNET Agile
External
: Lancaster University
Statistics of surveillance data