Dr
Eve
Hayes De Kalaf
BA (Hons), PGDip, MA, PhD
Research Impact Team
Faculty of Humanities and Social Sciences
Research
Legal Identity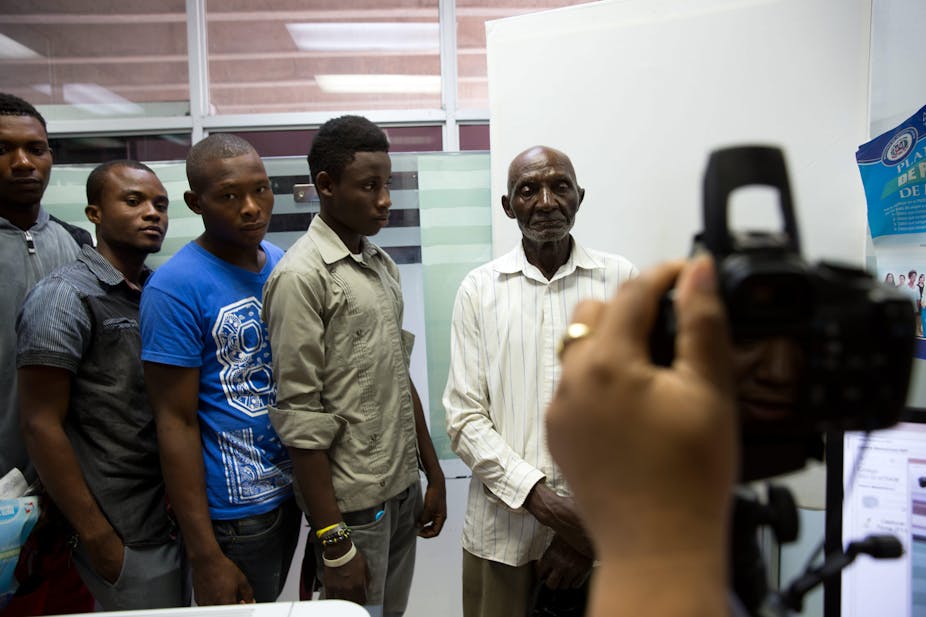 Eve is interested in the concept of legal identity and how this relates to questions of race, citizenship and belonging particularly within the Americas. Her PhD thesis offers a critical perspective of seemingly benign and beneficial social policy architectures. The project is the first to identify a connection between the universal provision of legal identity in the Dominican Republic with arbitrary measures to restrict access to citizenship paperwork from populations of (largely, but not exclusively) Haitian descent. The empirical, multidisciplinary study highlights the current gap in global policy that overlooks the possible alienating effects of social inclusion measures, particularly in countries that discriminate against migrant-descended populations. Her work therefore offers a timely critique of global policy measures that aim to provide all people everywhere with a legal identity in the run-up to the 2030 UN Sustainable Development Goals (SDGs).
Clothes, Chocolate and Children: Realising the Transparency Dividend
In 2018, Eve met with and interviewed over fifty NGO representatives, government officials, industry stakeholders, cocoa producers and workers in the Dominican Republic as part of the British Academy-funded project entitled Clothes, Chocolate and Children: Realising the Transparency Dividend. The project explores issues around exploitation and working conditions in supply chains involving UK-based companies.
Research Group Membership