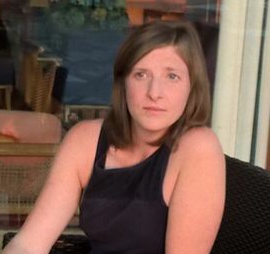 Dr
Laura
Sandy
PhD
Reader in the History of Slavery
History
Teaching
TEACHING INTERESTS
Currently, my main focus is on teaching the history of slavery in North America and the Caribbean. However, I have broad teaching interests in American history, race, colonialism and comparative slaveries from ancient to modern. I therefore contribute to the teaching on a range of core undergraduate modules besides my own modules. At Masters level I teach on modules about the 18th century and revolutions and comparative slaveries. In the past and currently, I supervise PhD students working on Southern women's history, slavery, free people of colour and the Civil War, and loyalism in New York during the American Revolution. I would welcome applications from potential doctoral students with proposals in similar areas.
LEARNING AND TEACHING
I have always taken a leading role in shaping teaching and learning at the universities I have worked at. I have reformed approaches to handling plagiarism by utilizing plagiarism detection software as a teaching tool; by streamlining the process of dealing with cases, and by improving liaison between academic and administrative colleagues. I have also pioneered the embedding of 'employability' into the History curriculum, through such activities in seminars as role play, group work and presentations that foster self-confidence, initiative, and the ability to work with, and influence, others. As dissertation coordinator, I have revised the delivery and assessment of the unit by organizing workshops to support undergraduate research training and introducing a short formative written exercise to encourage early engagement with the course. I am committed not just to pioneering good practice but to its dissemination too and I have represented my department at institutional level on matters concerning learning and teaching strategy, misconduct procedure and practice, and during the examination period.

I am a qualified teacher (having completed the PCTHE) and also a member of the Higher Education Academy. As a member of the Teachers of American History Group, I have organised a funded symposium which included sessions on podcasting; embedding 'employability' in the curriculum and comparing the experience of US and UK undergraduates.