Tracing the Forgotten Legacies of the Romani Genocide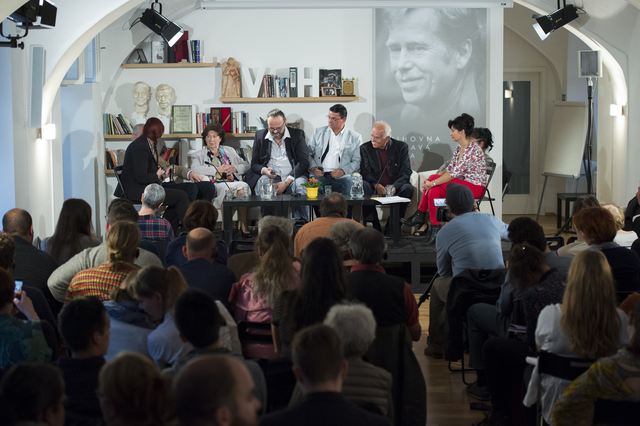 Scholars, activists, and Romani survivors met in Prague on 20-21 September for a conference exploring the legacies of the genocide of Roma during World War II through the lens of family histories.
The conference was the second in a series organised by an AHRC Research Network on the Legacies of the Roma Genocide in Europe since 1945, which is led by Dr. Celia Donert from the History Department.
It also featured an exhibition and discussion with Czech and German Romani survivors, organised by Professor Eve Rosenhaft (Modern Languages and Cultures), who is Co-Investigator on the project. There is relatively little academic research on the history of Roma in postwar Europe.
This conference broke new ground by encouraging interdisciplinary conversations between historians, anthropologists, linguists, activists, and survivors about the legacies of the often-forgotten persecution and genocide of Roma in European history.
The Network will organise another conference in Paris in May 2018, at the Musée Nationale de l'Histoire de l'Immigration.