Call for EDIW Researcher Toolkit working group participation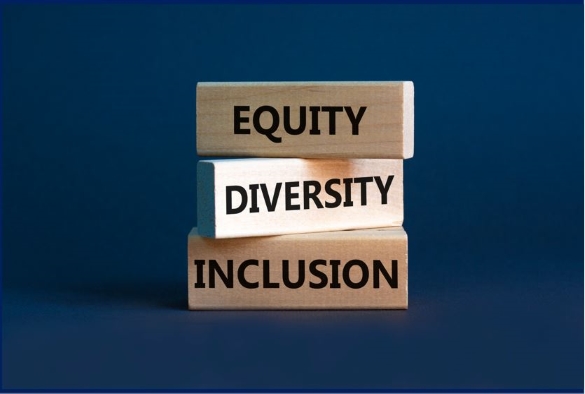 Your opportunity to help embed EDIW into all areas of our research activities.
Do you work in a research-related role?
Do you work in a technical role?
Do you work in a teaching role?
Are you involved in outreach activities?
Do you think EDI issues in research should be in our UG and PG curricula?
Could you run a student project in this area?
Do you get involved in public engagement events?
Are you a student?
Are you a clinical academic?
Do you have good ideas?
Do you want to improve science & drive change?
Are you interested in research?
Are you interested in EDI?
If you have answered 'yes' to any one of the above questions we need you and your skills.
In HLS we have launched a project to develop an Equality, Diversity, Inclusion & Wellbeing (EDIW) Researcher Toolkit, which will support and provide resources for all researchers, to enable them to reflect on their own practice with the aim of increasing equality, diversity, and inclusion in all aspects of their research activities.
Embedding and driving EDIW-related improvements in research is so important because of the:
Ethical and legal reasons.
Scientific advantages.
Diversity in our collaborators / researchers / patient fora leads to diversity in ideas.
Thinking about the resources we use, such as human cell lines, and working towards using cell lines from a diverse range of human populations, will improve our understanding and increase the population of potential beneficiaries.
Funding implications, with funders increasingly requiring evidence that EDIW considerations have been truly at the heart of grant applications.
This project is being led by the Faculty EDI leads, with the support of the Research and Impact Directorate. So far, we've run a couple of focus groups which have been really valuable and informative in helping us to understand some of the views and experiences of our faculty community, an important foundation on which to build our next steps.
Our next step is to convene some working groups, with relevant stakeholders to ensure the toolkit meets the requirements of the end users. This collaborative process will help us to populate the content of the toolkit, decide on areas to cover and to help us formulate some reflective questions which will form the basis of the toolkit.
What is involved for you?
To achieve the aims of the toolkit it is essential to have a diversity of ideas and an expertise from a range of contributors; including PhD students, Research Centre Managers, technical staff, PIs, research and teaching staff at all career stages, to ensure the toolkit is user friendly for all.
The working groups will be responsible for agreeing priorities, formats, content, plans for on-going support, initial population of the toolkit, and overseeing testing/feedback from users. A range of skills are required and individual tasks will be agreed in the group according to individual time availability (we know this will vary from week to week) and skills.
We estimate that working groups will last 60-90 minutes and we will look to holding 3-5 sessions initially, with the understanding that participants may not be able to attend all sessions. We will review with our participants if further sessions are needed on an ongoing basis.
The aim is to start our working groups Autumn 2022, with an initial product available for testing later in early 2023, with a launch soon after.
If you are interested in getting involved, or have further queries, please email hls.ediw@liverpool.ac.uk to log your interest.
Please also share this opportunity with those with others who you think might be interested in getting involved.
Many thanks
The HLS EDIW Team with the support and endorsement of:
Professor Ian Prior & Professor Judy Coulson, APVC & Deputy APVC for the Technology Infrastructure & Environment Directorate, Leading EDIW for The Faculty of Health & Life Sciences
Professor Anthony Hollander, PVC for Research & Impact
Professor Claire Eyers, APVC for the Research & Impact Directorate
Mr Paul Gilbert, Technical Manager, ILCAMS; UoL representative, TALENT National EDI Network for Technical Staff