University launches new brain cancer fundraising campaign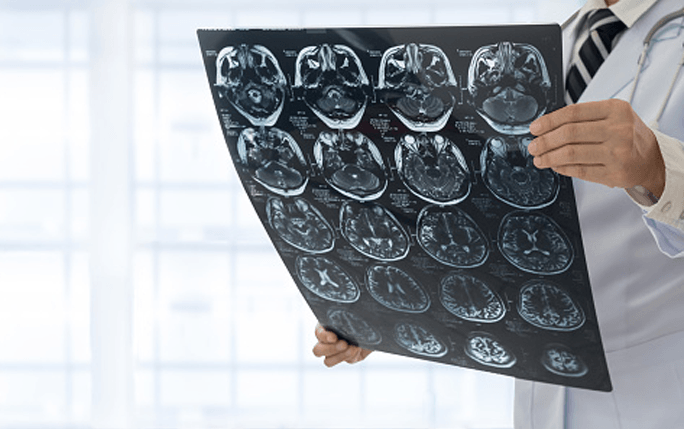 The University of Liverpool today launched its new Gliobastoma (Brain Cancer) Fund which has been set up to support ground-breaking research into immunotherapy, a pioneering new treatment for glioblastoma.
Glioblastoma is the most common type of primary brain cancer. Despite intensive treatment with surgery, radiotherapy & chemotherapy, the prognosis for glioblastoma isn't good; people with glioblastoma on average lose 20 years of life – the highest average years of life lost compared to other cancers.
Immunotherapy is a new type of treatment that is revolutionising oncology by manipulating the body's own immune system into fighting cancer. Researchers at the University of Liverpool working with The Walton Centre NHS Foundation Trust plan to study the immune system response in long-term survivors and compare the results with those patients who do not respond to treatment.
The research will be led by Professor Michael Jenkinson, Professor of Neurosurgery at the University of Liverpool's Department of Pharmacology and Therapeutics together with Dr Rasheed Zakaria and Professor Christian Ottensmeier. Professor Jenkinson and Dr Zakaria have previously undertaken research on the immune response in brain metastases (secondary cancer) while Professor Ottensmeier leads a translational research programme in cancer immunology in lung and head and neck cancer.
Kevin's story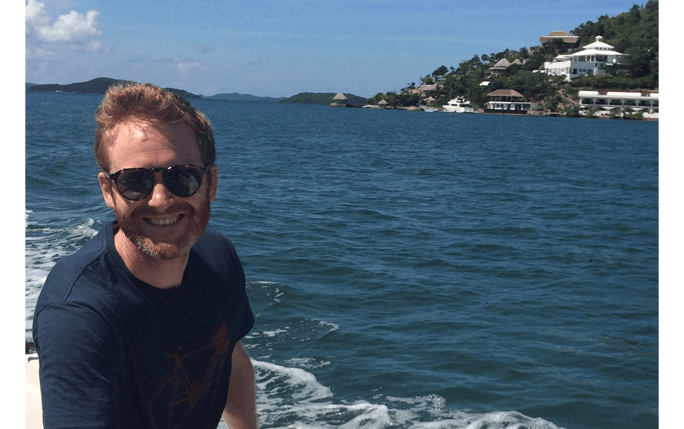 Maria Gisbert Sorolla, whose husband Kevin O'Riordan (pictured above) sadly died of brain cancer, has kindly shared her story as part of the fundraising campaign and hopes her experience will help other families going through a similar situation.
Originally from Cork in Ireland, Kevin initially trained as an engineer before a change in career saw him complete a FIFA Masters in Sport and take up a role at Liverpool Football Club as Head of Partnerships.
His illness came on without warning. In the summer of 2019, a matter of weeks after he had celebrated his 40th birthday he was cooking dinner when he started having seizures. A series of scans, and a biopsy later confirmed he had brain cancer.
Throughout his treatment, and between surgeries, Kevin continued to work and enjoy a normal life, even signing up for the Madrid marathon. "He just had this amazing attitude," says Maria. However, an MRI scan early in 2020 revealed the tumour had spread to other parts of his brain and over the course of the summer his condition worsened.
In September 2020, Maria, who by this time was six months pregnant, decided it was time to take Kevin home to his family in Cork. Kevin died in hospital a week later, 15 months after his original diagnosis. He was only 41.
As part of the fundraising campaign, the University is creating a PhD in Kevin's name, something Maria believes would have made him very proud. "He was very passionate about [research] and the work the University is doing into brain cancer is something very important for us".
Support the campaign
Your support of this pioneering research will help our researchers investigate the effectiveness of immunotherapy as a treatment for brain cancer. Further research into this disease will help to identify the immune system factors that contribute to longer survival rates in patients and may identify new ways to treat glioblastoma in the future.
Professor Michael Jenkinson said: "I am really pleased to be part of this fundraising campaign to support research into glioblastoma. These tumours are very aggressive and it is disappointing that I am still telling my patients the same survival statistics that I told them 10 years ago! The brain tumour research community haven't made any real progress but with the development of immune therapies there is hope that we can improve treatments for our patients."
Funds raised by the Gliobastoma (Brain Cancer) Fund will also support the creation of the PhD post to be named in memory of Kevin, that will undertake crucial research into gliobastoma and cancer immunology.
Your support can help us change lives. To find out more and to support the Gliobastoma (Brain Cancer) Fund go to our website.
"I feel really privileged to have spent time with Kev. We were only together for six years, but I know there are a lot of people who don't experience this love their entire life. I am so grateful that I will always have a part of him through our wonderful son, Liam." (Maria Gisbert Sorolla)