Name a Seat Stories: Lasting Liverpool legacies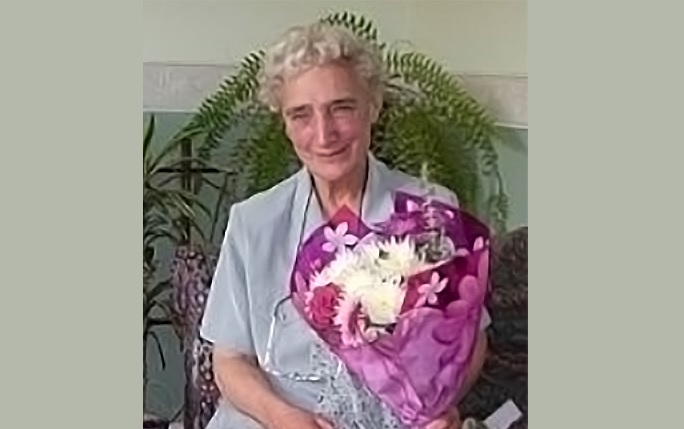 As part of our Name a Seat campaign for the new Yoko Ono Lennon Centre, set to open in late 2021, the University of Liverpool is honoured to have had a number of seats named in memory of loved ones. One of those seats is in memory of valued alumna and friend of the University of Liverpool Mary Gertrude 'Gert' McLoughlin (BA Hons Medieval and Modern History, 1947 and MA, 1954).
Gert passed away in July 2019, aged 92 years, and is remembered by her nephew Joseph Maloney, for having a lifelong passion for history, an enthusiasm for music, and for being a supporter of cultural enhancements within her home city of Liverpool.
When the University discovered its privilege to have been remembered in Gert's will, it seemed most fitting for her Liverpool legacy to become part of the very fabric within the University's new home for music and performance, the Yoko Ono Lennon Centre's Tung Auditorium, with a seat being dedicated in her memory.
Gert's legacy is also supporting the dedication of seats in memory of her beloved older sister, alumna Mary Josephine Maloney (née McLoughlin) (BSc Hons Botany, 1942, and MSc Botany, 1950) and her nephew and godson Denis John Maloney (BSc Hons Geology with Industrial Management, 1985) who passed away in 2006, aged 41 years.
Gert's nephew Joseph said: "They greatly valued this shared connection in their educational formation at Liverpool; and it would feel somehow appropriate for it to be jointly marked in this unique and lasting way."
The dedications have also been extended to include one in respect of a family friend, the late Bishop Vincent Malone (BSc Bachelor of Science, 1959), who was also a generous alumnus and Catholic Chaplain to the University, appointed in 1971. The University of Liverpool was saddened to hear of Bishop Malone's passing on 18 May 2020, aged 88, after testing positive for COVID-19.
Joseph also intends to include himself in the dedication to complete the family circle: "Whilst I am not myself an alumnus; I am very happy to support this initiative on the part of the University, and to contribute to the cultural and academic life of my home city."
The University of Liverpool is proud to keep the memory of Joseph's beloved family and friends, and the University's cherished community, alive by dedicating seats in the Tung Auditorium.
If you like to find out more about naming a seat in memory of a loved one, please visit our website here or email: giving@liverpool.ac.uk.
If you would like further information about supporting the University through your Liverpool legacy, please contact Carolyn Jones, Legacy Officer, via: carolyn.jones@liverpool.ac.uk or visit: liverpool.ac.uk/giving/legacies.