COVID-19 Campaign: Staff Fundraising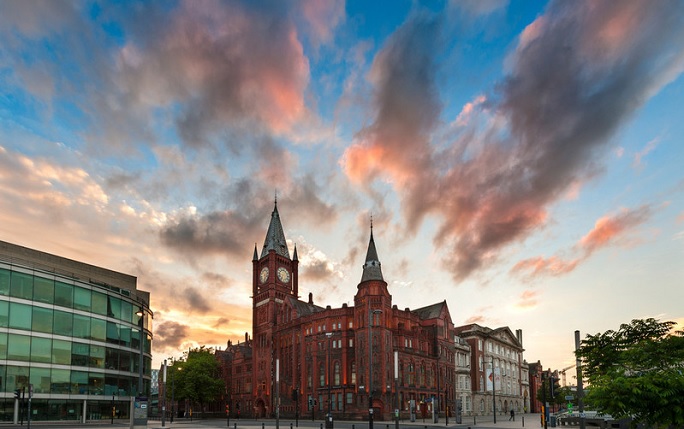 Since the launch of the COVID-19 Response Campaign, the University of Liverpool has been overwhelmed by the response from its staff members in its fight against the pandemic. To date, colleagues of the University have contributed more than £21,000 towards the COVID-19 Emergency Response Campaign and Student Crisis Support Fund.
The Research Fund has received significant support from colleagues including an individual campaign organised by Marketing Director Alison Kerwin in memory of her dad, who tragically lost his life to the virus. Alison chose to honour him and his determination to help fight the virus by fundraising in his memory. Alison said: "I have witnessed my own institution throw everything it has at responding to the pandemic and I was so very proud of my dad for wanting to play his part. Not for himself, but for his family. Because he wanted something better for the people he knew he'd leave behind."
The pioneering research conducted at the University has inspired many to give in awe and admiration of their colleagues working on the frontline. Mathematics lecturer, Dr Linglong Yuan, who contributed to the campaign said: "I feel part of the team which I am very proud of for its expertise of international repute and for its unrivalled courage working at the forefront. I also feel involved in the support to our University, to the Liverpool city, as a foreign employee who loves this place deeply."
Other colleagues within the Computational Biology Facility have generously donated the fees attached to their courses on data analysis (R for beginners and R for data science). Facility Manager of the Computational Biology Facility, Dr Eva Caamano-Gutierrez said: "We were able to rapidly adapt these for online delivery during lockdown, providing an opportunity for self-development, combating isolation and allowing scientists to come together as a community. Donating the fees from this course to the University's Covid-19 fund seemed like an excellent opportunity to further contribute to vital research and support our community at such a difficult time."
Another priority is supporting some of the University's most financially-vulnerable students through the most challenging of times. Donor to the COVID-19 Student Crisis Support Fund and Programme Director for Anatomy and Human Biology, Dr Thomas Patrick said: "I massively believe with all my heart in everything that a university education stands for. This scheme seems absolutely brilliant, and was the obvious way to remedy that."
In addition to donations towards the University's COVID-19 Campaign, the Liverpool Head and Neck Centre (LHNC) team have helped to raise almost £24,000 for research which will address the long-term impact of COVID-19 on patients with head and neck cancer through a virtual run/cycle from Land's End to John O'Groats. Part of the team, University of Liverpool academic Mr Andrew Schache said: "Head and neck cancer affects the Merseyside & Cheshire community more than anywhere else in the UK, with cancer rates in some parts of the region 4 times the national average. COVID has had a massive impact on the North West and Liverpool in particular – this is the opportunity to fund desperately needed research so we can better understand the impact of COVID for our patients and ultimately improve patient care."
COVID-19 Emergency Response Campaign supporter and Executive Pro-Vice-Chancellor for the Faculty of Humanities and Social Sciences, Professor Fiona Beveridge said: "Like many of my colleagues, I have been in awe of the compassionate and impulsive response of our University community to do all they can to tackle the unfathomable challenges presented by COVID-19. I have been tremendously proud to support those who have contributed to this response through research or medicine, and I am very thankful to those colleagues, alumni and friends who have joined me in supporting them."
From researching in labs to distributing PPE from around the world, and virtual sporting events to donations via the University's giving pages, every effort by colleagues at Liverpool is another step closer to beating the virus. We thank you for being part of this fantastic team effort and for all of your incredible contributions to these essential campaigns.
Find out more about the campaign here: https://www.liverpool.ac.uk/coronavirus/support-us/