HIV Nanomedicines: how your donation will help researchers achieve global patient benefits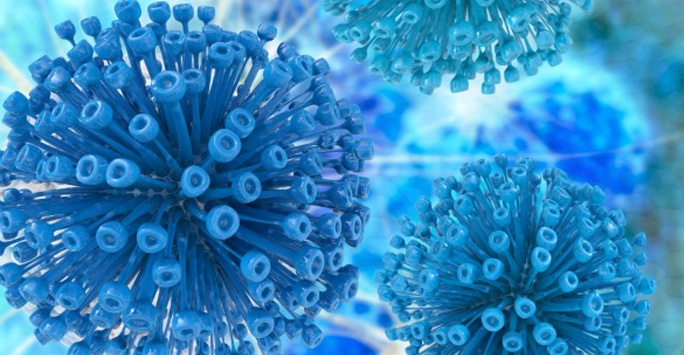 The University of Liverpool was recently awarded more than £24.5 million ($32m) in funding from Unitaid as part of a £30.5 million ($40m) global research consortium project led by Liverpool academics, to develop new medicines for low- and middle-income countries.
The LONGEVITY project aims to develop long-acting formulations for malaria and TB prevention, and a single-injection cure for hepatitis C.
Thanks to our donor and supporter community, last year we successfully achieved our £400,000 fundraising target for the HIV Nanomedicines project. Professors Andrew Owen and Steve Rannard, who lead the University's Nanomedicine Partnership, confirmed that the money raised by donors was "an important investment in the technology that underpins project LONGEVITY".
Thanks to the income you raised, researchers were able to successfully apply for Unitaid funding, thereby boosting the value of all donations sixty-fold.
Professor Andrew Owen said, "Without the support of donors we wouldn't be able to progress these potentially life-saving medicines for children. We are also now establishing a new Centre of Excellence in Long-acting Therapeutics (CELT) at the University so that we expand the knowledge base, foster new collaborations and strive to generate more momentum in novel drug delivery modalities for all patients that need them, irrespective of where they live"
The LONGEVITY project will be co-ordinated by Professors Owen and Rannard and involve colleagues from the University of Liverpool as well as critical partners from Johns Hopkins University, the University of Nebraska Medical Center, Treatment Action Group, the Clinton Health Access Initiative, Medicine Patent Pool and Tandem Nano Ltd.
Professor Steve Rannard said, "We are hugely grateful to all of the donors for placing their trust in our ambitions and research that is targeting new therapies to patient groups with considerable needs. This area of research perfectly demonstrates a key role that Universities can play in the creation of medicines that do not receive significant attention from industry. Through combining the expertise of life sciences and materials chemistry we have been able to form new paradigms and establish new clinical potential. The establishment of CELT and delivery from the Unitaid funded programme aims to drive these opportunities towards global patient benefits."
For more information about our current fundraising priorities visit our webpage or email us at giving@liverpool.ac.uk.