Speakers Matsda 2016
Prof Brian Tomlinson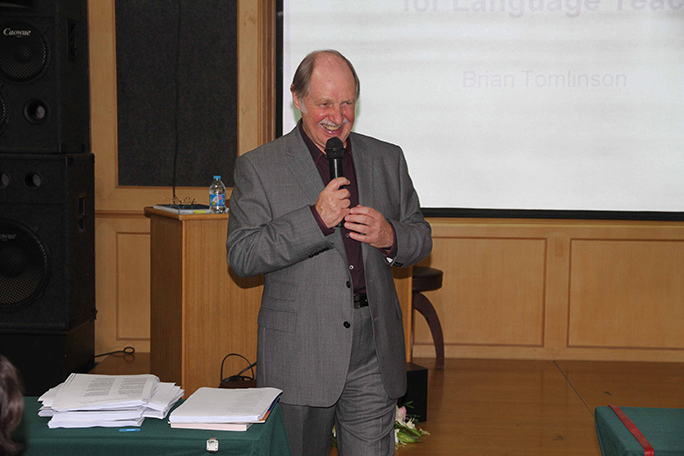 Biodata
Brian Tomlinson has worked as a teacher, teacher trainer, curriculum developer, football coach and university academic in Indonesia, Japan, Nigeria, Oman, Singapore, UK, Vanuatu and Zambia, as well as giving presentations in over seventy countries. He is Founder and President of MATSDA (the international Materials Development Association), a Visiting Professor at the University of Liverpool and a TESOL Professor at Anaheim University. He has over one hundred publications on materials development, language through literature, the teaching of reading, language awareness and teacher development, including Discover English (with Rod Bolitho), Openings, Materials Development in Language Teaching, Developing Materials for Language Teaching, Research for Materials Development in Language Learning (with Hitomi Masuhara), Applied Linguistics and Materials Development and SLA Research and Materials Development for Language Learning.
Prof ‌Alan Maley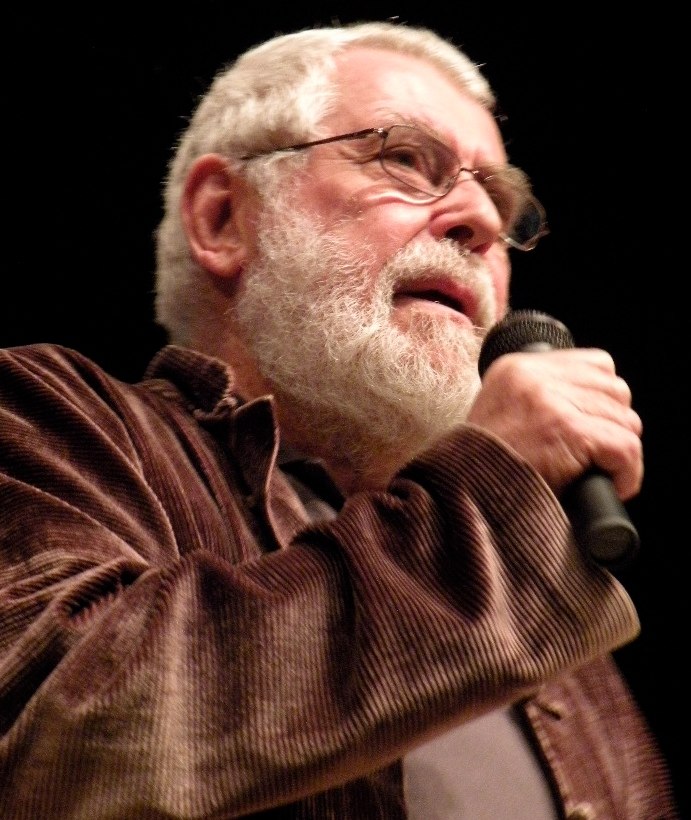 Biodata
Alan's career in English Language Teaching began in 1962. He worked for the British Council in Jugoslavia, Ghana, Italy, France, PR China and India over a period of 26 years. After resigning from the Council in 1988, he became Director-General of the Bell Educational Trust in Cambridge (1988-93). He then took up the post of Senior Fellow in the Department of English, National University of Singapore, where he stayed for 5 years His last full-time post was as Dean of the Institute for English Language Education, Assumption University, Bangkok, where he set up new MA programmes. He has published extensively and was series editor for the Oxford Resource Books for Teachers for over 20 years. He continues to write for publication. He also remains active as a speaker at national and international conferences. He is a past-President of IATEFL, and was given the ELTons Lifetime Achievement Award in 2012. He was a founder member of the Extensive Reading Foundation, and more recently of The C group.


Prof Rod Ellis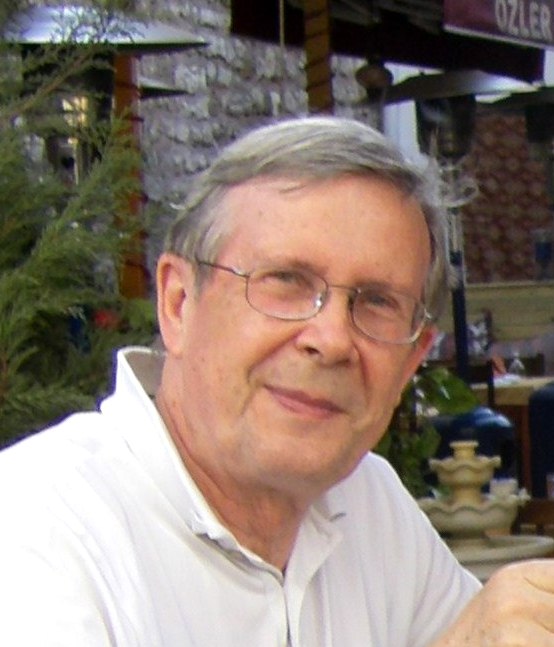 Biodata

Rod Ellis is currently Distinguished Professor in the School of Cultures, Languages and Linguistics, University of Auckland, where he teaches postgraduate courses on second language acquisition and task-based teaching. He is also a professor at Anaheim University and a visiting professor at Shanghai International Studies University as part of China's Chang Jiang Scholars Program. He has recently been elected as a fellow of the Royal Society of New Zealand. His published work includes articles and books on second language acquisition, language teaching and teacher education. His latest books are Language Teaching Research and Language Pedagogy in 2012, (Wiley-Blackwell), (with Natsuko Shintani) Exploring Language Pedagogy and Second Language Acquisition Research in 2014 (Routledge) and Understanding Second Language Acquisition 2nd Edition in 2015 (Oxford University Press). He has also published several English language textbooks, including Impact Grammar (Pearson: Longman). He has held university positions in five different countries and has also conducted numerous consultancies and seminars throughout the world.
Dr Hitomi Masuhara (University of Liverpool)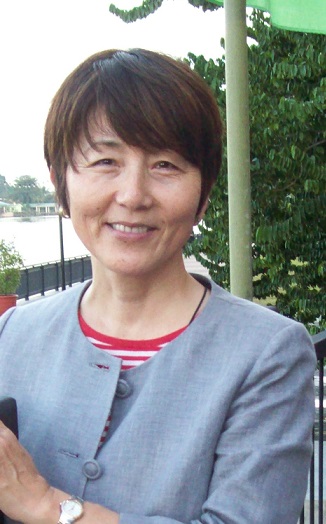 Biodata

Dr Hitomi Masuhara is Director of the MA in Applied Linguistics and the MA in TESOL at the University of Liverpool and also Secretary of MATSDA (Materials Development Association). She has worked in Japan, Oman, Singapore and the UK and has presented at Conferences all over the world. Her publications include journal articles, book chapters and books e.g. Materials and Methods in ELT (2013); Research for Materials Development in Language Learning (2010) and Developing Language Course Materials (2004). She has also been involved in the writing of eight coursebooks, for Bulgaria, China, Ethiopia, Japan and Singapore. Her main interests include neural language learning, second language acquisition, teaching methodology, intercultural communication, materials development and teacher development.
Freda Mishan
Biodata

Freda Mishan is course director of the PhD TESOL at the University of Limerick, Ireland where she lectures on both the PhD and MA TESOL. Her publications in the field of materials development include a co-authored book Materials Development for TESOL (2015), Designing Authenticity into Language Learning Materials (2005), two co-edited books and chapters in recent volumes such as Developing Materials for Language Teaching. She is also editor of the Materials Development Association (MATSDA) journal, Folio. Her other research interests and publications include Blended Learning and Problem-based learning.
Dr Ivor Timmis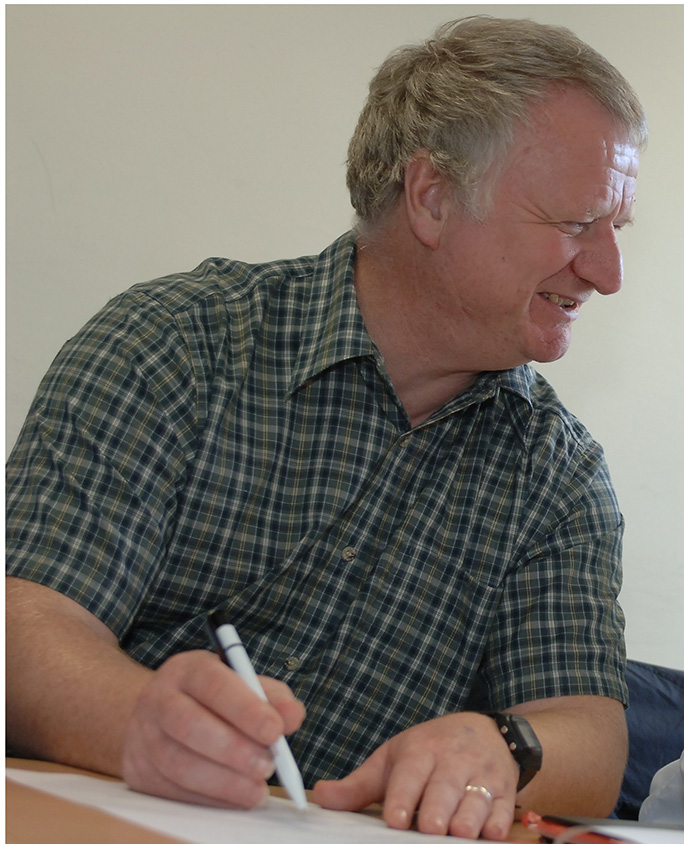 Biodata
Ivor Timmis is Reader in English Language Teaching at Leeds Beckett University where he teaches on the MA in ELT and supervises PhD students. He has strong interests in corpus linguistics and materials development. His initial interest in corpus linguistics focused on the role of native speaker English in a world where English is increasingly used internationally. More recently, he has developed an interest in historical linguistics and has just completed the Bolton/Worktown corpus, a collection of conversations which took place among the Bolton working class in the late 1930s.
He has been involved in materials writing projects for China, Ethiopia and Singapore. In addition to these projects, he was also involved in a European project developing ELT materials for adults with learning disabilities. He has recently written a book on materials development with Freda Mishan and a book on corpus linguistics for ELT. Outside work, he is a slow but steady cyclist and a slow and unsteady footballer.
Julie Moore
‌‌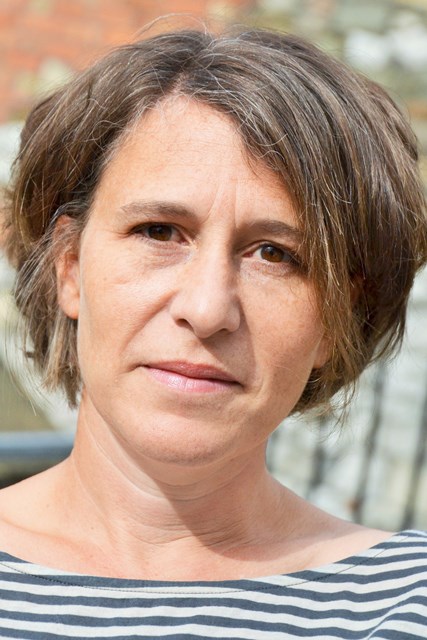 Biodata
Julie Moore is a freelance ELT writer, lexicographer, teacher and teacher trainer based in Bristol. With a background in ELT dictionaries, she has a special interest in the role of corpus research in ELT and how ELT writers can use corpus tools in their day-to-day work. She has carried out corpus research to feed into a variety of projects, especially using the Cambridge Learner Corpus (CUP), as well as using corpora regularly for her own writing.

She's worked on a variety of writing projects from general English coursebooks to exams to vocabulary practice materials. After teaching on pre-sessional courses at Bristol University for a number of years, she has become especially interested in the area of EAP. She worked on the Oxford Learner's Dictionary of Academic English and co-authored Oxford EAP advanced (both OUP). She also wrote an ebook How to Write EAP Materials as part of a series for ELT Teacher 2 Writer.

Gail Ellis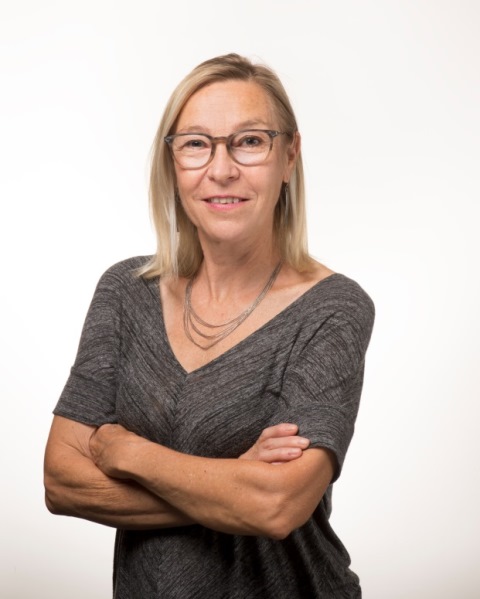 Biodata
Gail Ellis is Adviser Young Learners and Quality, EU Region, for the British Council and based in Paris. She has over 30 years' experience in English language teaching and has taught children, teenagers and adults and trained teachers in many different countries including England, France, China, Mexico, Brazil and Turkey. She was winner of the first Frank Bell prize in 1991 for Learning to Learn English published by Cambridge University Press, and The Primary English Teacher's Guide New Edition, published by Penguin Longman was short-listed for the 2003 Ben Warren Prize. Tell it Again!, first published in 1991 as The Storytelling Handbook for Primary Teachers, was republished in its third edition by the British Council in 2014. Her latest publication is Teaching children how to learn, Delta Publishing. Her main interests include children's literature, young learner ELT management and inclusive education.