The New Generation Thinkers scheme is one of the major ways the AHRC engages the public with inspiring research from across the UK, as well as leading the way for other arts and humanities researchers to get into public engagement. Researchers are granted unique access to training and support from AHRC and the BBC, and work with BBC producers to bring their ideas to a broad audience through media and public engagement. Former New Generation Thinkers have gone on to become prominent public figures in their field as well as the face of major documentaries, TV series, and regular figures in public debate.
Dr Sophie Oliver (2020)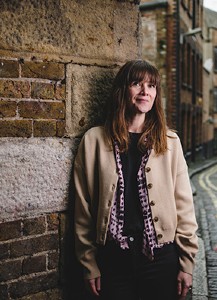 Dr Sophie Oliver is a Lecturer in Modernism, specialising in modernist writing by women. Her research interests lie in the relationships between literature and visual cultures, especially fashion; feminism and modernism; and the afterlives of modernist texts.
Dr Eleanor Lybeck (2017)
I was named a New Generation Thinker in 2017. Since then, I've written and presented features and essays on BBC Radio 3, as well as taking part in panel discussions, both live and pre-recorded. Most often, I'll be talking about aspects of my research in theatre and performance history, specifically my professional and personal interest in the D'Oyly Carte Opera Company (DCC).
My essay on Gilbert and Sullivan's Princess Ida (1884) was recorded in front of a live audience during the 2018 Free Thinking Festival at Sage, Gateshead, while a Sunday Feature focused on the instrumental role in the DCC's early provincial and international tours played by my great grandfather, comedian and patter baritone Albert James, was broadcast that autumn. More recently, Roderick Williams interviewed me as part of a major BBC Radio 4 series on the social history of opera in Britain. I also contribute to programmes exploring Irish literature and culture. Appearing alongside James Joyce expert Finn Fordham and award-winning novelist Eimear McBride to mark the 80th anniversary of the publication of Finnegans Wake in a special edition of Radio 3's Free Thinking has been a real highlight: in the course of our conversation, I read aloud one of my favourite passages of the novel, with trepidation and delight.
Professor Sandeep Parmar (2015)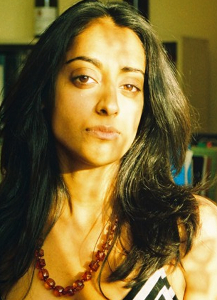 Professor Sandeep Parmar is a Professor of English Literature. Her research interests are primarily British and American women's writing of the early twentieth century, modernism, as well as race and contemporary poetry in English.
Professor Sarah Peverley (2013)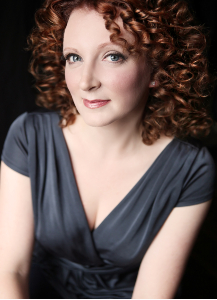 Professor Sarah Peverley is a Professor of English Literature, and a medievalist, cultural historian and broadcaster. Her research focuses on literature produced during The Wars of the Roses, on medieval manuscripts and early books, and on mermaids in literature and art.
Back to: Department of English