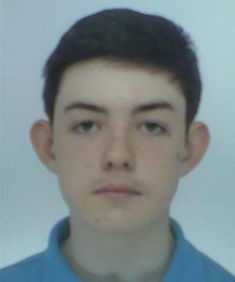 Joseph Lee
From: St Albans
My top three tips for getting the most out of University:
1. Keep on top of your work, do it early if possible
2. Do as much stuff outside of your course as possible, a lot of it may help get a job after uni
3. Have fun and make friends
---
Why did you choose to study at the University of Liverpool's School of Engineering?
I wanted to move to the North and to a large city with a decent university so liverpool ticked all the boxes
---
Why did you choose your Engineering course?
I had done taster days at other unis for various different types of engineering and mechanical suited me best, it's also pretty broad so doesn't set your career path too early
---
What have you enjoyed most about your student experience?
Being independent
---
;How have you found the learning experience at University?
On the whole, good. University is different to school though and you have to put the work in to learn topics but all the resources you need have generally been provided.
---
What skills have you developed? What challenges have you faced, and how did you overcome them?
General stuff like personal management and teamwork are notable, but also skills such as programming, entrepreneurship and professionalism.
---
What do you get up to when you are not studying?
​I was in a band in 1st year as well as in the chamber choir for the first 2 years. I started some small start up companies with some friends and got into the finals of a start up competition in autumn 2nd year.
---
What have you enjoyed most about living in Liverpool?
There is a great student vibe throughout the city as there is a lot of students from all 3 liverpool based unis. This means great nightlife and events, lots of student deals and lots of people to meet.
---
Where did you do your industry placement, and what did you do?
I worked at Airbus Defence and Space down in Portsmouth for a year building; satellites. It was an amazing look into the space industry within the UK (the UK; does a lot more in space than you would think). It has been really interesting; seeing what the real engineering industry is like as it differs from university life quite a lot at times.
---
What have you personally got out of your placement in industry?
I've got a better view into what sort of work I would like to go into after uni which will allow me to better plan my next few years accordingly. On top of this, i now have dozens of professionals in my network who will be very useful to call upon if I have any questions or queries about my career. Finally, it may be less virtuous but having a year of working a full time job has allowed me to save quite a bit of money to spend in my last two years at university which is a big positive.