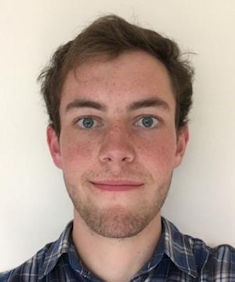 Chris York
MEng Mechanical Engineering with a Year in Industry
From: Loughborough
My top three tips for getting the most out of University:
1. Take every opportunity you can
2. Be sure to study but don't neglect the social side of university
3. Go to careers talks and try and get industry experience if you can, it will help you put studies into context and give you something to work towards.
---
Why did you choose to study at the University of Liverpool's School of Engineering?
The option to transfer into the masters programme was the main reason that attracted me to Liverpool. The second thing that attracted me to Liverpool was the third and fourth year capstone options which enable some more practical work in your chosen area.
---
Why did you choose your Engineering course?
I chose mechanical engineering because it is a broad subject which would enable me to learn about lots of different areas of the industry before I decide to specialise in a particular field. In second year I transferred into the masters programme with a year in industry so that I could get a chance to see some of the theory learnt in lectures in practice and get some valuable experience in an industrial setting.
---
What have you enjoyed most about your student experience?
Getting to meet so many new people and trying so many new activities.
---
How have you found the learning experience at University?
It has been initially challenging as it is so different to a learning experience at school however, once you get more involved the freedom enables you to learn in ways that suit you best.
---
What skills have you developed? What challenges have you faced, and how did you overcome them?
Organisation is a skill which is definitely developed whilst at university, in order to balance work and social life you quickly learn to organise your time better.
---
What do you get up to when you are not studying?
When I am not studying, I take part in several societies and sports which enables me to have fun and get to know people outside of my course.
---
What have you enjoyed most about living in Liverpool?
The social activities available in Liverpool are great. Not only is the city centre have a great atmosphere and nightlife but the societies in the Student Guild have enabled me to make some great friends and try lots of new things.
---
Where did you do your industry placement, and what did you do?
My placement was at Triumph Motorcycles in Hinckley Leicestershire. My role was as a student design engineer where I was a doing the same work as the other design engineers and designing parts for a new model of motorcycle. This involved CAD, presenting parts and working with assembly line staff to create the best parts to be used in the final bike.
---
What have you personally got out of your placement in industry?
I gained a huge amount of experience and practice in the design aspects of engineering which will be extremely useful in my final years of university and has helped me get a better idea of which areas of the industry I want to go into as a career.