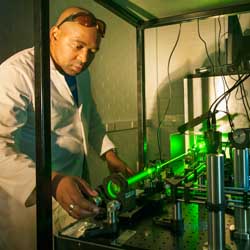 Product Design and Management MSc (Eng)
The aim of this MSc programme is to provide advanced training in all major aspects of product design, from conceptual design and product modelling and prototyping to a high level of competence. This programme will train students to develop reliable, high quality products with true market appeal, within the budgets and tight timescales demanded by competitive businesses.
More about Product and Design Management MSc (Eng)
Advanced Transdisciplinary Design MSc (Eng)
This programme equips you with digitally driven design skills that organisations across the globe are now seeking from their designers, engineers, architects and managers.
This unique programme pioneers a collaborative transdisciplinary approach between Architecture and Industrial Design disciplines sharing a design ethos and methodology; exploring the similarities and differences in a collaborative studio environment.
More about Advanced Transdisciplinary Design MSc (Eng)