IED - Best Final Year Project Award for Samantha Hilton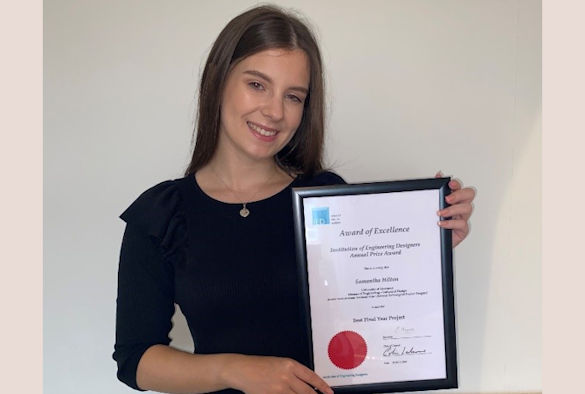 Industrial Design student Samantha Hilton was honoured with a Best Final Year Project Award by the Institution of Engineering Designers (IED) for her 2019_20 INDD341 project.
Throughout the year she worked on a project entitled Design of an Effective Wake-Up Device for Children which Improves Awareness of Household Energy Consumption under the supervision of Prof. Dirk Schaefer.
Samantha also serves on the leadership team of the Industrial Design Society here at the University of Liverpool.
Many congratulations to an outstanding student and role model!