Louise Hawkins
'Long-term geomagnetic field variation and it's relation to whole-mantle convection: was the geomagnetic field weak and unstable in the Devonian-early Carboniferous?'
Natural Environment Research Council (NERC) doctoral training Partnership
Supervisors: Andy Biggin and Mimi Hill
Description: Analysis of the palaeomagnetic record indicates that the Earth's geomagnetic field varies on timescales of 10 to 100 million years (Myr). It has been hypothesised that this behaviour is related to the total heat flow and the spatial pattern of heat flow across the core-mantle boundary (CMB), which is controlled by mantle convection (Biggin et al. 2012). Numerical modelling suggests that increasing the total heat flow, the amount of heat flow at low latitudes or both results in an increase in the frequency of field reversals and reduces the strength of the field. Dramatic changes have been observed in the Mesozoic Era and were potentially linked changes in mantle plume flux and an episode of true polar. Specifically, a peak in reversal rate in the Jurassic was associated with a weak geomagnetic field while the field was stronger during a period of a single dominant polarity in the Cretaceous (the Cretaceous Normal Superchron; CNS). This project asks: did a similar pattern occur 200 Myr earlier and could it have been related to recurring mantle processes? - Email Louise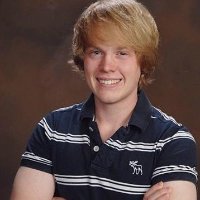 Joseph Michael Grappone
'Building prototypes for the next generation of versatile palaeomagnetic laboratory'
Duncan Norman Scholarship, UoL, and Magnetic Measurements
Supervisors: Andy Biggin, John Shaw (Magnetic Measurements) and Mimi Hill
Description: Palaeomagnetism is the study of magnetic records preserved in rocks and archaeological materials. Palaeomagnetic measurements are increasingly used to address a wide range of commercial, societal and scientific problems. These include dating, palaeogeographical reconstructions, drill core orientation, and documenting the variability of the Earth's magnetic field on time scales from decades to billions of years. For example, it is palaeomagnetic measurements that told us that the Earth's magnetic field has been weakening for at least 1,000 years and, if this were to continue, we may begin a magnetic reversal or excursion in a few thousand years. A few decades ago, virtually all palaeomagnetic instrumentation was home-built. Today, much is bought "off-the-shelf" from suppliers such as Magnetic Measurements, the company that is involved in this project. However, much off this equipment is extremely expensive and relatively inflexible – designed to perform certain types of "traditional" experiments. This project is designed to help remedy this problem and will involve the building, testing, improving, and utilisation of various prototypes of novel palaeomagnetic instruments and software. Email Michael.
Simon Martin
'The Dynamics of Magma Intrusion'
School of Environmental Sciences as a part time PhD student and part time Graduate Teaching Assistant
Supervisors: Janine Kavanagh and Andrew Biggin
Description: Intrusions are a key mechanism for the transport of magma through the crust, providing a pathway for the emplacement and development of volcanic complexes. Currently, the mechanisms associated with emplacement and propagation of magma intrusions are poorly constrained. This project utilizes petrology, rock magnetism and analogue modelling techniques to investigate the dynamics of magma flow within intrusions and how these are preserved in outcrop. Field work was conducted on sills of the British Palaeogene Igneous Province, Scotland, to investigate preserved structures. Sampling was conducted to investigate crystalline and magnetic flow fabrics along the length and breadth of intrusions. These results will be compared with analogue models to better constrain the dynamics of magma intrusions. The results have wider implications for hazard and risk assessment of volcanic systems, as the factors that influence intrusion emplacement and propagation can help to understand the triggering and dynamics of eruptions at the surface. - Email Simon