Professor Sir Hilary Beckles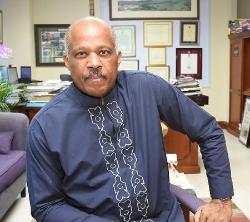 Professor Sir Hilary Beckles, 8th Vice-Chancellor of The University of the West Indies is a distinguished academic, international thought leader, United Nations committee official, and global public activist in the field of social justice and minority empowerment.
He received his higher education in the United Kingdom and is Professor of Economic History. He has lectured extensively in Europe, the Americas, Africa and Asia. He has published over 100 peer reviewed essays in scholarly journals, and over 13 books on subjects ranging from Atlantic and Caribbean History, gender relations in the Caribbean, sport development and popular culture.
Sir Hilary is President of Universities Caribbean, Chairman of the Caribbean Examinations
Council, Chairman of the CARICOM Reparations Commission and Advisor on Sustainable Development to former United Nations Secretary-General Ban Ki-moon. He has had widespread global recognition for his academic achievements and leadership expertise, and was knighted by the Government of Barbados. He has received numerous honorary doctorates from around the world and recently received the Martin Luther King Jr. Peace and Freedom Award.
Malik Al Nasir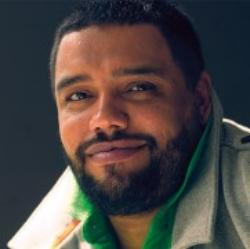 Malik Al Nasir is a PhD student at the faculty of history at the University of Cambridge, St Catharine's College. Malik is from a social sciences background and, having acquired a PgDip at the University of Liverpool in applied social research, developed a pilot think tank "The Social Enterprise Research Initiative" in conjunction with the "Globalisation and Social Exclusion Unit". He went on to do an MA in New Media Production at Liverpool John Moores University and is now doing a PhD at Cambridge based upon his own genealogical research into his family connections back through slavery. His research has appeared in both national and international press and Malik has a 2 book deal with the William Collins imprint of publisher Harper Collins.
Dr Leona Vaughn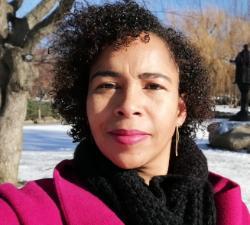 Dr Leona Vaughn gained her PhD in June 2019 from University of Liverpool Department of Sociology, Social Policy and Criminology. She has extensive experience as a professional and academic researcher in the field of equalities and social justice in the UK and internationally. As 'Slavery & Unfree Labour' Derby Fellow (from January 2020), she has been developing exciting, innovative interdisciplinary approaches to avoiding harm in the design and delivery of research and knowledge production in this field. From September 2021, she will be working with United Nations University as Vulnerable Populations Lead in the Finance Against Slavery & Trafficking (FAST) Team.
Panel 1: The Barriers to Black Academia: discussion of the barriers of representation, experience and funding in UK
6th September 2021
Moderator/Chair: Mara Livermore, MA student UoL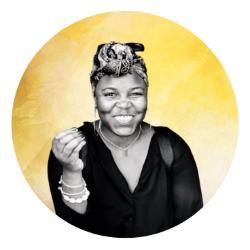 Founder of House of SweetWaters where she helps people combine business and their passions so they can do the work they truly love. She is an early career researcher at the University of Liverpool studying African Traditional Religions and interrogating the extent to which the archive can be read for such existences. Her work intersects with modern anti-slavery work where she advises and consults on the use of ritual in modern slavery.
Dr Diya Gupta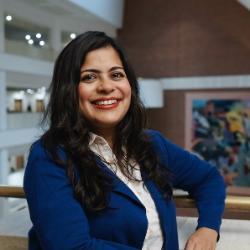 Dr Diya Gupta is currently Past & Present Fellow: Race, Ethnicity and Equality in History at the Royal Historical Society and the Institute of Historical Research. She is a literary and cultural historian interested in the intersections between life-writing, visual and material culture, and literature, particularly in response to war. Her first book, under contract with Hurst and Oxford University Press, is on an emotional history of India in the Second World War.
Paulette Williams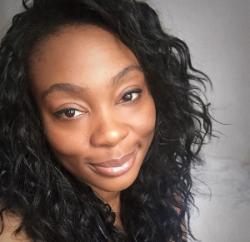 Founder and Managing Director at Leading Routes, Paulette has worked in higher education for over a decade leading widening participation and student success projects. She has worked on a range of access projects including tutoring and mentoring programmes in schools, sustained engagement initiatives for students in further education and most recently an institution-wide project addressing the BME attainment gap. Whilst recognising that the vast majority of the responsibility lies with institutions that need to create more inclusive learning environments, Paulette saw an opportunity to create a network in higher education for the black community to support students throughout the academic lifecycle, deliver activities in partnership with higher education institutions and encourage students to stay in academia.
Amatey Doku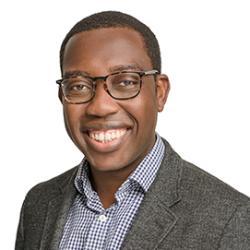 Amatey Doku is a consultant at Nous Group, an international consultancy with expertise in higher education. Prior to joining Nous, Amatey was Vice President Higher Education at the National Union of Students' leading on the organisation's international engagement as well as work to tackle the BAME attainment gap. The later portfolio culminated in the #ClosingTheGap report, a collaboration between NUS and Universities UK. Amatey continues to support organisations in health and higher education on equity, diversity and inclusion and recently chaired the "Do Black Lives Matter still matter in HE?" webinar as part of the Wonkhe @ Home series.
Malik Al Nasir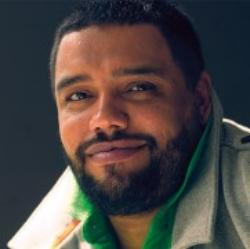 Professor Justin Thomas
Professor Justin Thomas earned his PhD in experimental psychology from the University of Manchester. He also holds postgraduate qualifications in health psychology, cognitive therapy and mindfulness-based stress reduction. He is a chartered health psychologist with the British Psychological Society. He is currently professor of psychology at Zayed University, where he is also department chair and director of the research cluster for Culture, Cognition and Wellbeing. Justin has published extensively (50 + articles) on topics related to psychological wellbeing and psychopathology.
Panel 2: Telling Our Own Story: research methods and approaches within communities and the academy which centre Black voices in slavery research
13th September 2021
Moderator/Chair: Dr Richard Benjamin, UoL Visiting Professor of Slavery and Public Engagement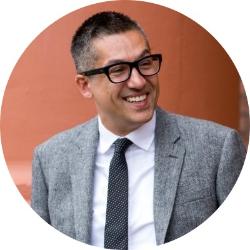 Has headed the International Slavery Museum at National Museums Liverpool since 2006. He is currently on a 2-year secondment to the School of Histories, Languages, and Cultures at the University of Liverpool (UoL) as a Visiting Professor in Slavery and Public Engagement. A UoL alumni (MA & PhD Archaeology), he was also a Visiting Research Scholar at the W.E.B. DuBois Institute of African and African American Research, Harvard University (2002). Richard is a Trustee of the Anthony Walker Foundation and the European Museum Forum, member of the Editorial Board for MONITOR: Global Intelligence on Racism magazine and a member of Everton Football Club External Equality Advisory Group.
Malik Al Nasir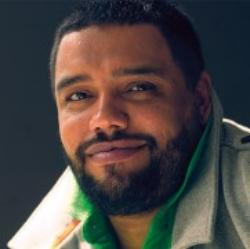 Michael I Ohajuru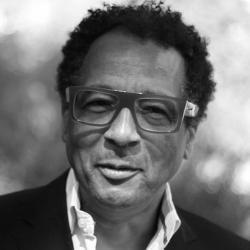 Senior Fellow of the Institute of Commonwealth Studies. Blogs, writes and speaks regularly on the Black presence in Renaissance Europe. Has spoken at the National Gallery, Tate Britain, British Library, National Archives and the Victoria Albert Museum. Founder of Image of the Black in London Galleries a series of gallery tours , the Project Director and Chief Evangelist of The John Blanke Project: an Art and Archive project celebrating John Blanke the Black trumpeter to courts of Henry VII and Henry VIII, co-convener of the Institute of Commonwealth Studies What's Happening in Black British History series of workshops and founder member of the Black Presence in British Portraiture network
Nasra Elliott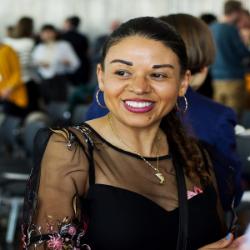 Nasra Holds a Sociology degree from The University of Westminster, she is an Active Citizen for The British Council and community activist.
Nasra is a Director and member of the Liverpool Black History Research Group and a Director of The Return Project CIC, a youth empowerment program for African diaspora young people living in Liverpool. Reading topics are from the Black Radical tradition and Nasra has an interest in Black cooperative economic thought, Liverpool's role in slavery, Liverpool's Black presence, the ramifications of Slavery and Colonialism and how these legacies impact our reality.
Niya Bates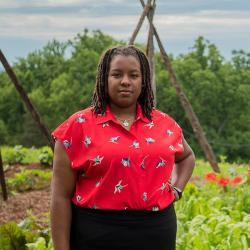 Niya Bates is a PhD student at Princeton University in the History Department. Her current research interests include U.S. slavery and Reconstruction, Black radicalism, genealogy of families enslaved in Virginia, and rural cultural preservation. She has a B.A. in African and African American Studies and an M.A. in Architectural History and Historic Preservation from the University of Virginia. For the past five years, Bates has worked in public history and served as the director of African American history and the Getting Word African American Oral History Project at Monticello. She has been featured in The New York Times, The Washington Post, The Guardian, Oprah's Book Club, Netflix's High on the Hog, Monty Don's American Gardens, and more.
Stephen Small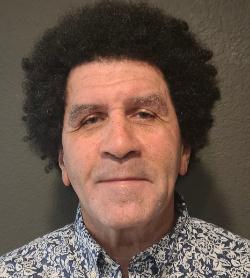 Stephen Small is a Professor in the Department of African Diaspora Studies at the University of California, Berkeley and Director of the Institute for the Study of Societal Issues. He earned his Ph.D. in Sociology at the University of California, Berkeley (1989). He researches the history and sociology of Black people across the African diaspora, including the Americas and Western Europe. He has held visiting positions at universities in Great Britain, the Netherlands, France, Spain, Brazil, Japan and Zimbabwe. He is currently writing a book on Slavery, Imperialism, and their legacies in Black Liverpool. Stephen was born and raised in Liverpool.
Panel 3: Universities and Reparative Justice: what could this look like?
20th September 2021
Moderator/Chair: Malik Al Nasir, Fore-Word Press & PhD researcher University of Cambridge
Malik Al Nasir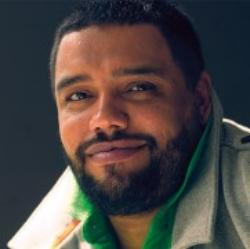 L'myah Sherae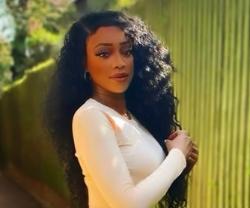 L'myah Sherae is the founder and director of Enact Equality, which is a non-profit organisation that aims to build an anti-racist movement, made up of businesses, brands, celebrities and organisations, whilst also creating a cross-party alliance of politicians at local, national and government level. Working with some of the UK's most renowned leaders, L'myah is also the founder of the All-Party Parliamentary Group (APPG) for Race Equality in Education, where MPs and Peers spanning different political parties have joined together to campaign for greater equality in education.
Esther Stanford-Xosei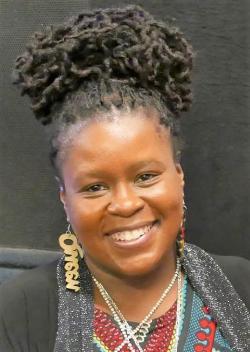 Esther Stanford-Xosei is a jurisconsult and interdisciplinary law and history scholar-scholar-activist completing her PhD research at the University of Chichester on the history of the UK contingent of the International Social Movement for Afrikan Reparations. Esther serves as the co-vice chair of the Pan-Afrikan Reparations Coalition in Europe (PARCOE), coordinator-general of the Stop the Maangamizi: We Charge Genocide/Ecocide Campaign, official spokesperson for the Afrikan Emancipation Day Reparations March Committee and co-facilitator of the International Network of Scholas & Activists for Afrikan Reparations (INOSAAR) which is an independent and voluntary reparations consultancy, advocacy group and cross-community bridging agency.
Professor Afua Cooper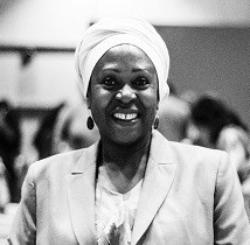 Professor Afua Cooper is the Chair of the Scholarly Panel on Lord Dalhousie's Relationship to Race and Slavery and co-author of the Report. She is also the the former James Robinson Johnston Chair in Black Canadian Studies. Her research interests are African Canadian studies, with specific regard to the period of enslavement and emancipation in 18th and 19th century Canada and the Black Atlantic; African-Nova Scotian history; political consciousness; community building and culture; slavery's aftermath; Black youth studies.
Dr Hank Gonzalez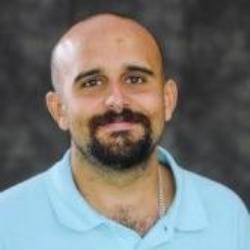 A historian of the Caribbean, with a primary focus on the history of Haiti, Hank's work grows out of lengthy periods of research in Haiti and the Dominican Republic.
He received his B.A. in history from Harvard College and Ph.D. in history from the University of Chicago. He was a postdoctoral fellow at Duke and worked for four years as assistant professor of Caribbean history at the University of South Florida at Tampa. Hank is now a Lecturer in Caribbean History at Cambridge.