Learning is Fun by An Croenen, Continuing Education lecturer
An Croenen is a CE lecturer for Music and has taught Singing for All for a number of years. Here she writes about the unique position that Continuing Education at the University of Liverpool has in providing learning activities for people of all ages, no matter what their qualifications or experience are
Learning for fun, or learning to gain new skills or simply learning a new language at Continuing Education - our programme welcomes a varied and enthusiastic student base.
Henry Marsh, neurosurgeon and writer, was Castaway on Desert Island Disks on 28th of September 2018. The whole interview was delightful, but my ears perked up especially when Henry Thomas Marsh CBE FRCS chose the book 'Teach yourself Ukrainian' to take with him on his desert island. Ahh! was Kirsty Young's surprised reaction. Doctor Marsh explained: I have many regrets. One of my biggest regrets in life is I don't really have a second language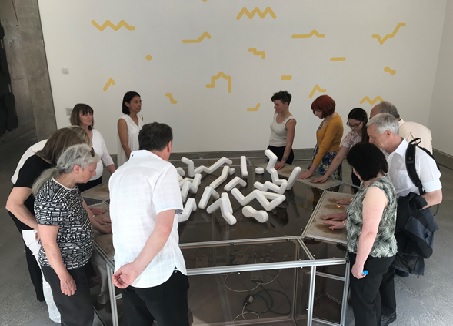 The new season of Continuing Education is about to start at the University of Liverpool, and I can hardly contain my excitement. 'Singing for All' is already oversubscribed, and overall, Continuing Education is flourishing and expanding. In many ways, Continuing Education is truly unique. Accessible to everyone over 16, and still incredible value for money, people from all walks of life join us every year. My youngest student last year was 17; the most senior one was in her 80s. This combination of all generations in one learning experience, creates a wonderfully homely effect, with younger students finding comfort in the company of older ones, who bring perspective and a sense of calm, and mature students finding a connection with the excitement of youth. My class is a microcosm of a connected society at large, in which everybody belongs.
But there is a particular growth in popularity of Continuing Education with young people. I am not surprised. From the age of 16, young people start specialising in just a few topics. Told by the world that their exam grades will dictate their future, these topics demand their absolute focus in the coming years. The cost of their studies means that the stakes are high. But people are composites of a range of talents. And ignoring these talents entirely, leads to a sense of grief and loss. My own daughter was in tears on the day that she decided to let go of Art and English in favour of Science. Not because she did not like Science, but because she loves Science and Art and English! And this is where Continuing Education plays such an important role. Our courses are at University level - they inspire, enrich, and increase your skills. But there is no pressure to succeed, as accreditation is optional, and there is no assumption of previous achievements, so everyone can overcome their anxieties and have a go. A fresh start. A chance to learn something from scratch.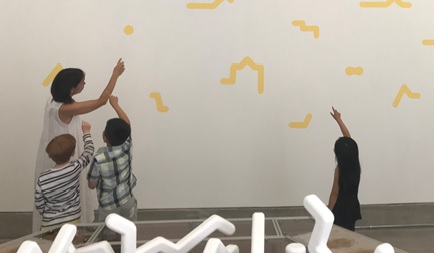 Last year in October, as in every year, most of my singers found safety in numbers and simply started by having a go. Most students were not able to read music, so all songs were taught by ear. We sang. We laughed. And gradually everybody grew. Happier, more confident, stronger. And on Saturday 26th of May, we were ready. We performed, all of us, as part of "Euphonia", an exhibition at the Liverpool Bluecoat. Our families came and watched and sang along. Continuing Education is not just a celebration of learning. It is a celebration of life.
If you would like to learn more about Continuing Education visit our website here. An will run Singing for All again from 25 January 2019 – for full details click here.