Drawing Surrealism: Tate Liverpool Saturday 17 February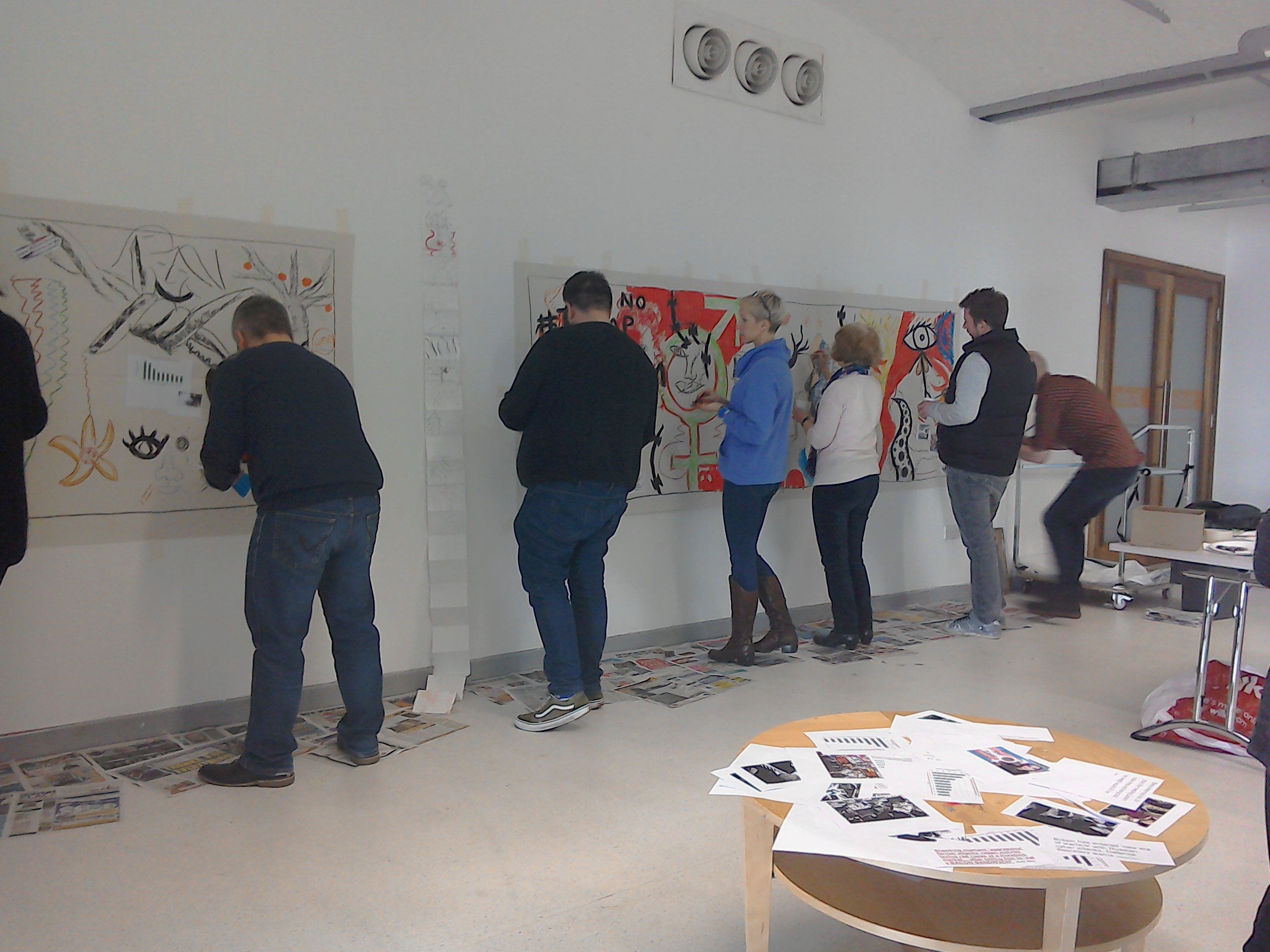 Continuing Education and Tate Liverpool partnership.
The University of Liverpool and Tate Liverpool are currently working together on several projects as part of an award-winning institutional partnership. The University's Continuing Education Department shares in the goal of increasing engagement with art and culture among staff, students and the community. Continuing Education regularly offers courses devoted to Tate exhibitions, and some are held entirely at Tate. Continuing Education stalwart Paul Gatenby led a diverse group of enthusiastic students through a day workshop based around the hugely successful Surrealism in Egypt: Art et Liberté 1938-1948 exhibition that is currently running at Tate Liverpool (until 18 March).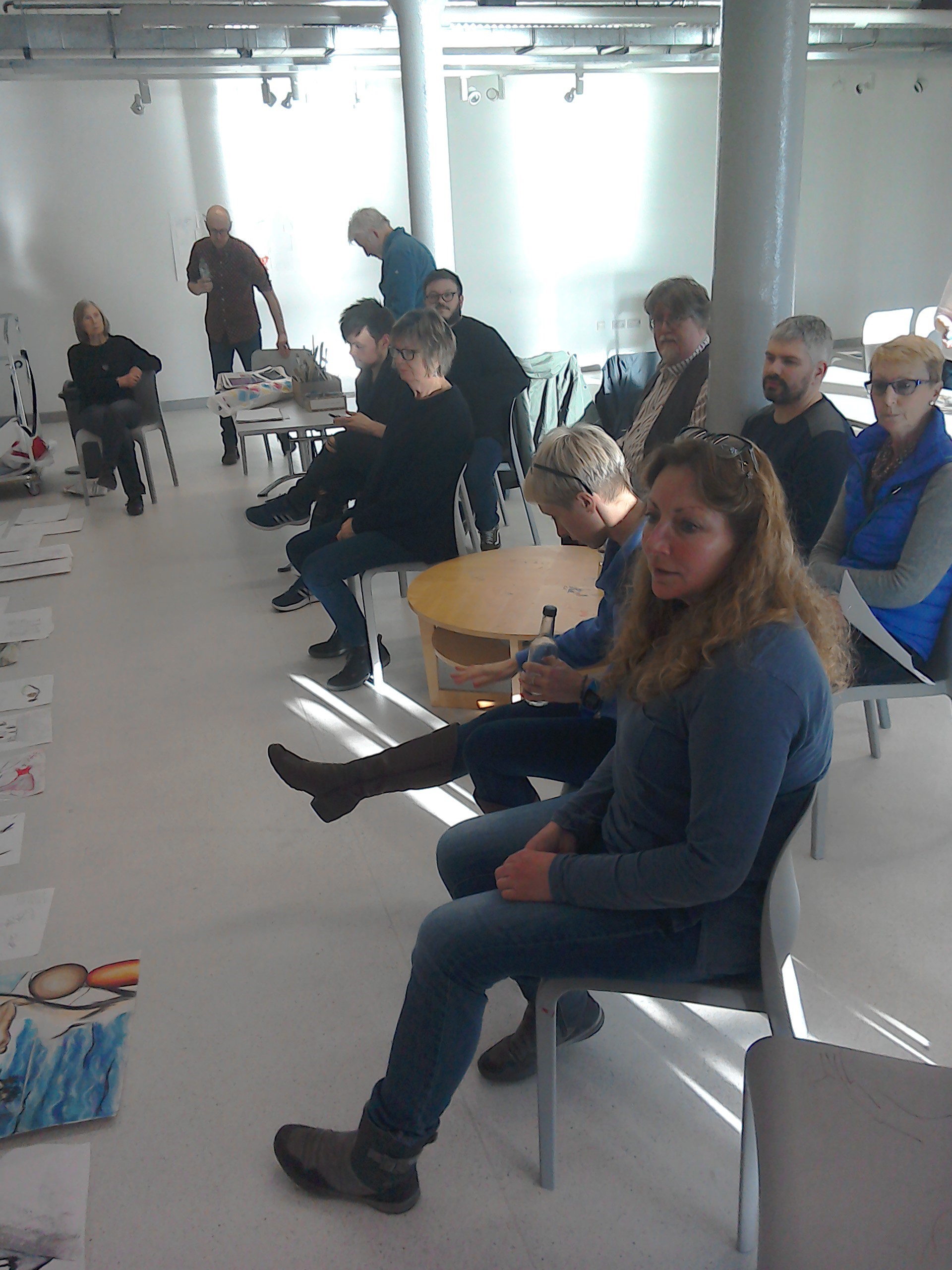 The exhibition explores the politically-engaged movement associated with the group of artists and writers who worked in Cairo from the 1930s until the late 1940s. Emphasising the movement's wider global influence, the exhibition includes paintings, photography and writings—many of which are exhibited for the first time. It is a subject about which very little is known in the UK as the course leader Paul Gatenby explained: 'One of the exciting things about studying art is there are always surprises. I thought I knew about Surrealism, yet here is a Surrealist group from mid-20th century, The Egyptian Surrealists, which is little known in the UK and had a unique slant on the Surrealist project.'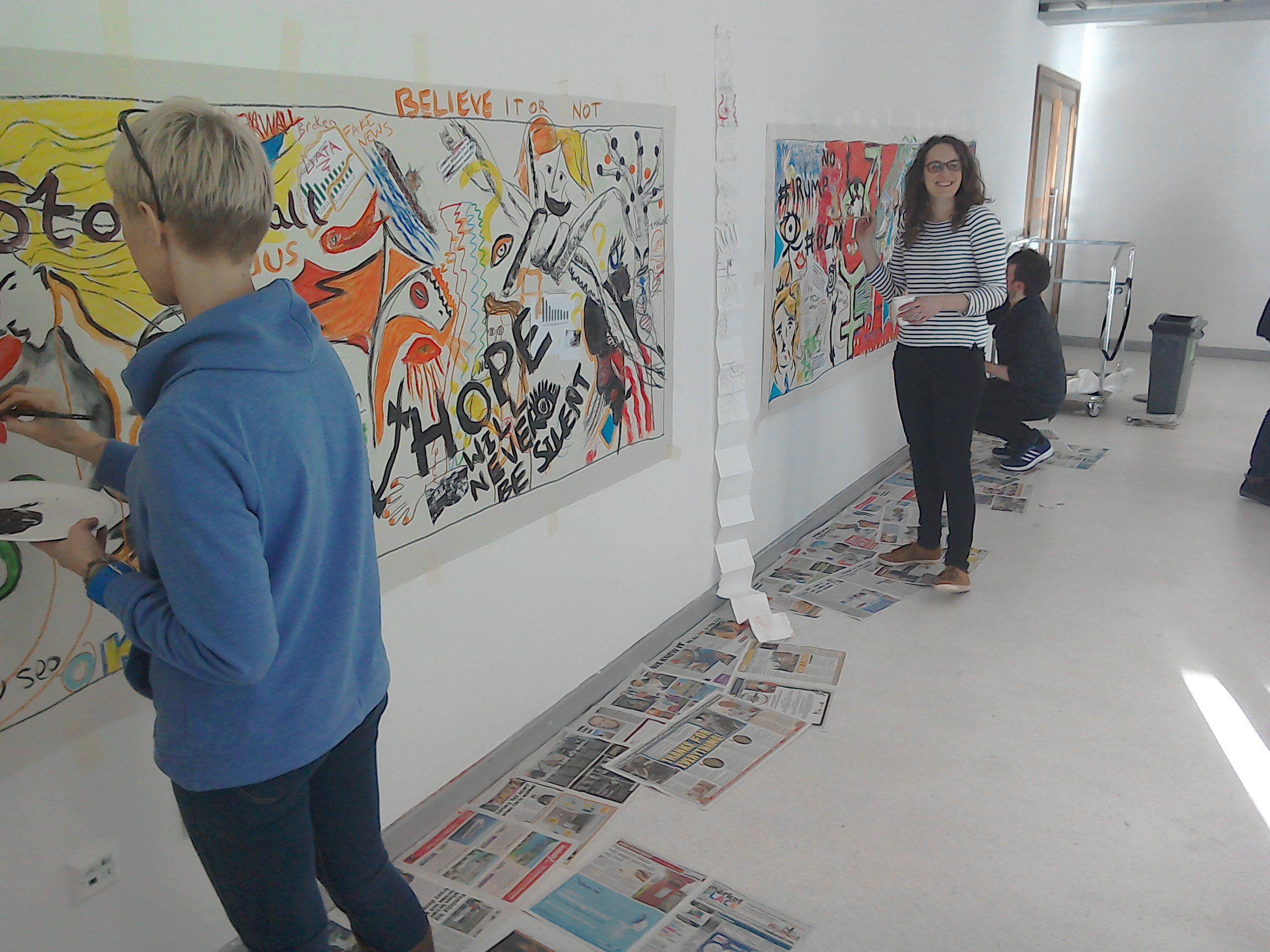 With the guided tour of the exhibition to begin the day, the students then enjoyed a practical session in the Tate creating a work of surrealist art of their own. As a well-known art teacher Paul has a wealth of experience in creating engaging and interactive sessions that tap into students' creative pulses and this workshop proved no different: 'Drawing in the gallery is a great way to get to grips with art, it forces us to look closely and wrestle with the meaning of artworks. We had a challenging and rewarding day in the gallery. It was an active and creative session with everyone throwing themselves into the drawing tasks and, despite it being just a single day, gelling together as a group', explained Paul.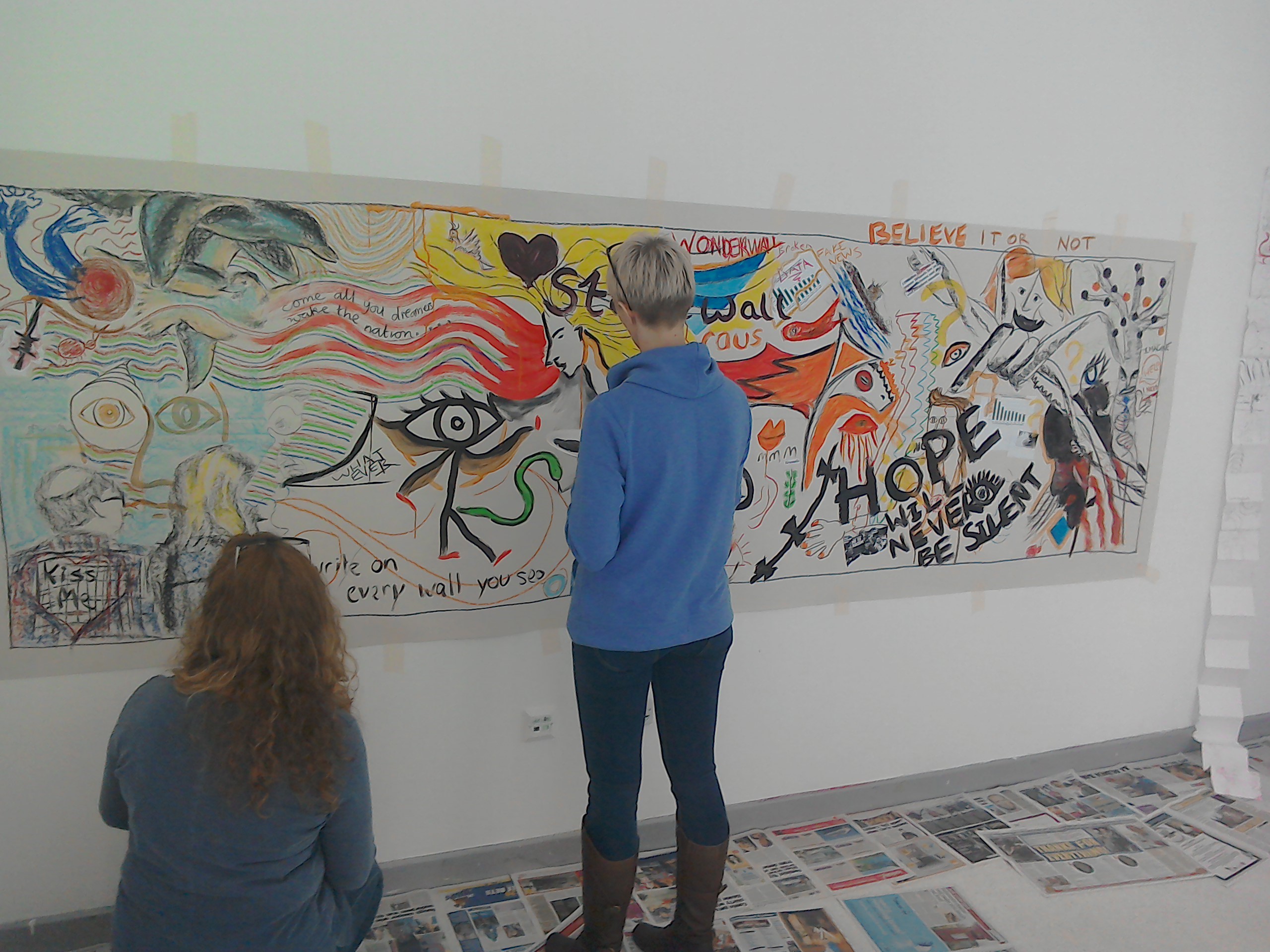 Students worked on two huge murals by applying their own unique talents to create an original and collaborative piece of original art, creating an immersive and organic workshop that the students enjoyed immensely. It was overall a positive experience for all those involved, with positive feedback from all students and a positive experience for Paul: 'This was my second experience of a collaboration with Continuing Ed and the Tate and I look forward to my next drawing day at Tate Liverpool next year during the Fernand Léger exhibition'.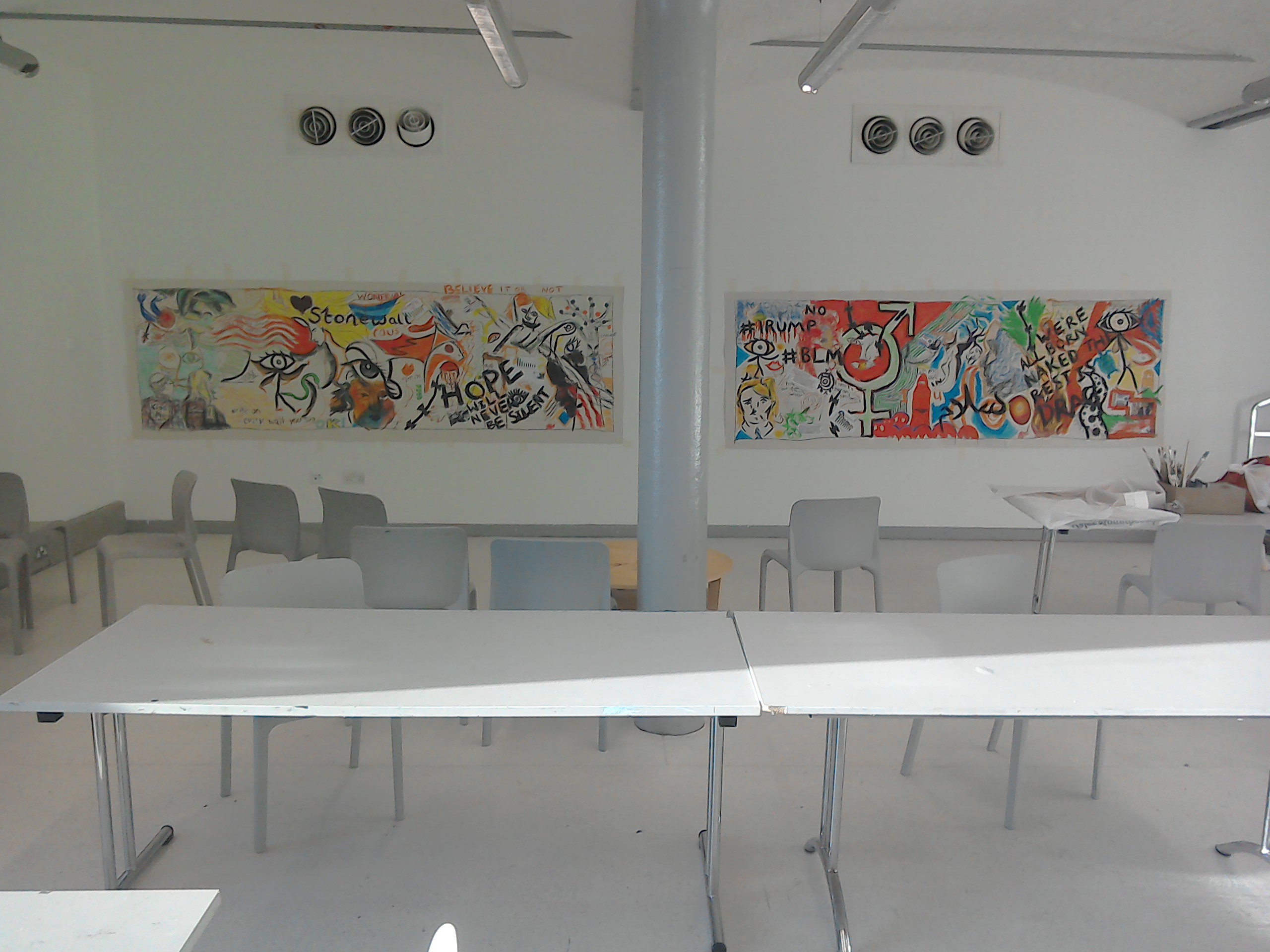 Paul Gatenby will deliver another Tate day school in March 2019. Drawing Léger at Tate Liverpool will be another fantastic practical art workshop on the Tate Liverpool's Léger retrospective - for more information and to book your place click here.