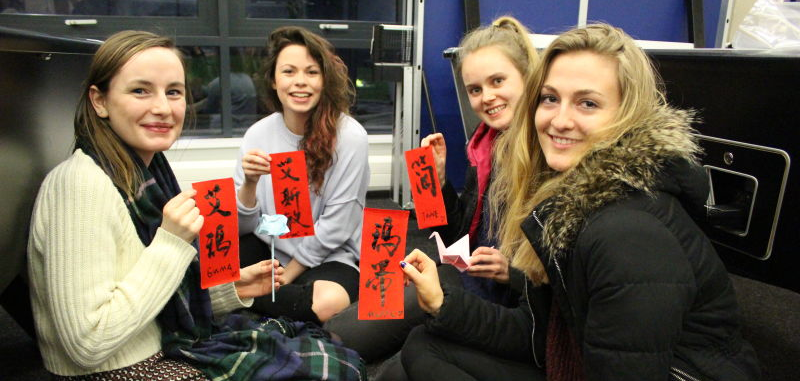 Undergraduate Programme
About our Undergraduate Programmes
We work with individual schools in the University to provide language and cultural courses, free to University of Liverpool students. This year we are once again working with the School of Engineering and the Management School to provide Introductory language courses for their students, and new this year we have a course Introduction to Business in China, which, is also free to University of Liverpool students.
If you would like to enquire about Introduction to Business In China, please email lci@liverpool.ac.uk.
If you are interested in studying Mandarin as part of your undergraduate degree from September 2014, Chinese (Mandarin) has been added to the list of language areas that can be studied as part of Honours Select (25% minor).
This course is based in the Department of Modern Languages and Cultures. For further details on all the possible Honours Select combinations, please visit the Departmental Website by clicking this link
Scholarship opportunities
As a full time student you can apply for a scholarship to study Mandarin in China – for more information please click here