Communication and Media expands undergraduate provision with three new courses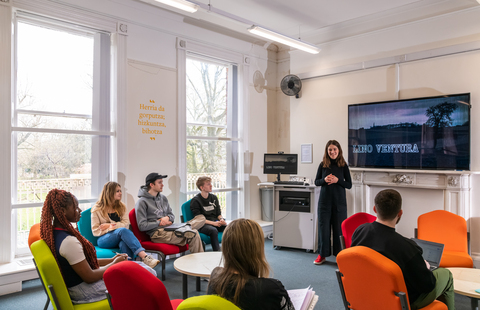 The Department of Communication and Media is launching three new undergraduate programmes from September 2023: BA Media and Culture, BA Media, Data and Society, and BA Screen Industries and Entertainment.
BA Media and Culture will provide you with the intellectual and specialist skills to critically evaluate and intervene in our contemporary society. Students will study how art, entertainment and politics are produced and consumed through digital media, and how the new technological landscape affects the future of our society.
BA Media, Data and Society is a forward-looking programme that combines standard approaches to studying the media with computational and data-driven methods to address the growing role of data and algorithms in society. The programme will include a range of core and optional modules spanning topics such as political media, screen media and public relations.
BA Screen Industries and Entertainment will offer students the chance to study screen entertainment media in a rapidly evolving industrial global environment. The emphasis of the programme will be on the global interconnectedness of screen industries and experiences of entertainment, moving beyond Eurocentric approaches to the subject.
Applications for all three programmes will open on UCAS in September 2022. To find out more about these programmes, visit our undergraduate pages, or come along to an Open Day in June, September or October 2022.