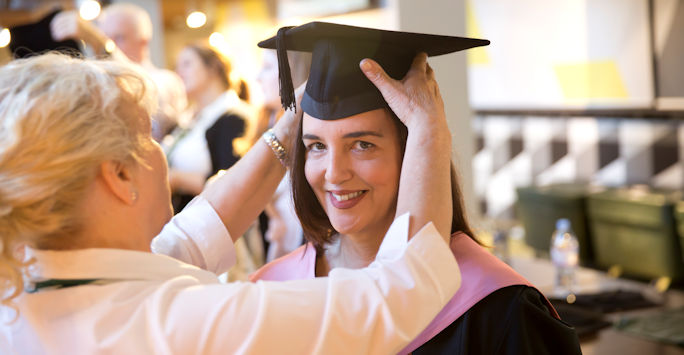 Step one: Collect your gown, hood & tickets
Collect your gown, hood and tickets from the Liverpool Guild of Students at least an hour and 15 minutes before the commencement of your ceremony.
Step two: Pick up your alumni pin badge
The Alumni Relations team will be around all day at graduation to give you your alumni pin badge and Class of 2019 pen as our gift to you.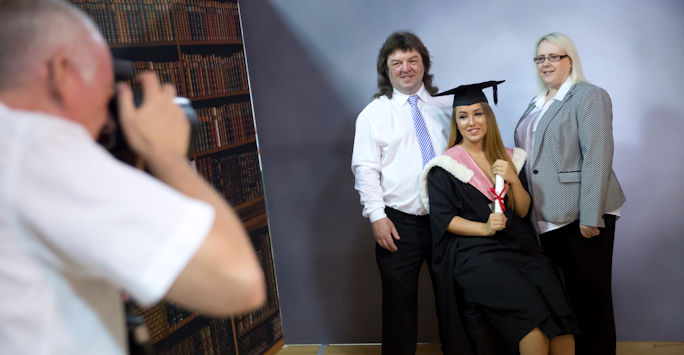 Step three: Have your photograph taken
Ede and Ravenscroft will be in the Liverpool Guild of Students throughout the day of your ceremony to take your studio portraits.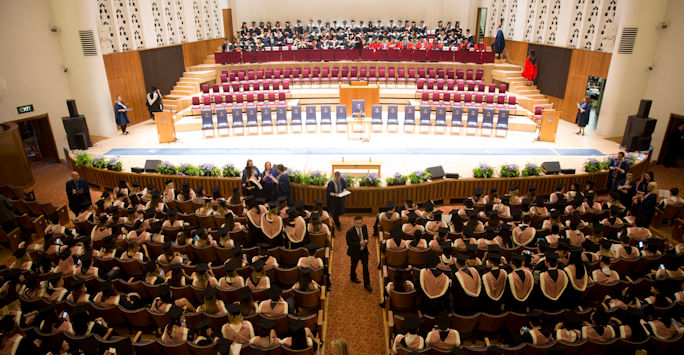 Step four: Enjoy your ceremony
Make sure that you're in your seat at the Philharmonic Hall at least 45 minutes before the ceremony is due to begin.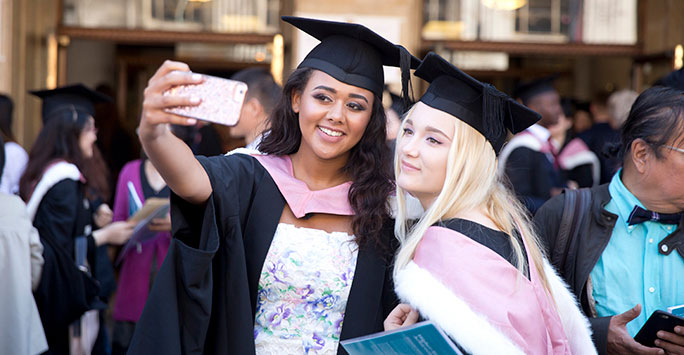 Step five: Take your own photos and share them!
Make sure to capture memories from the day and tag @LivUniAlumni and @LivUni on twitter and Instagram using #LivUniGrad
Step six: Pick up your free #LivUniGrad photos from the Guild
Head to the Guild to pick up free prints of your #LivUniGrad photos! As long as your Instagram or Twitter account is public, and you've tagged #LivUniGrad, your photos will be automatically printed for you to collect for free!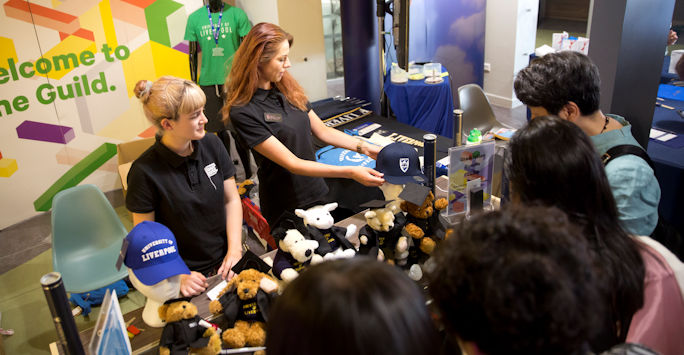 Step seven: Buy a souvenir
From coffee mugs and cuddly bears to branded clothing, the University of Liverpool's shop has a range to suit all tastes.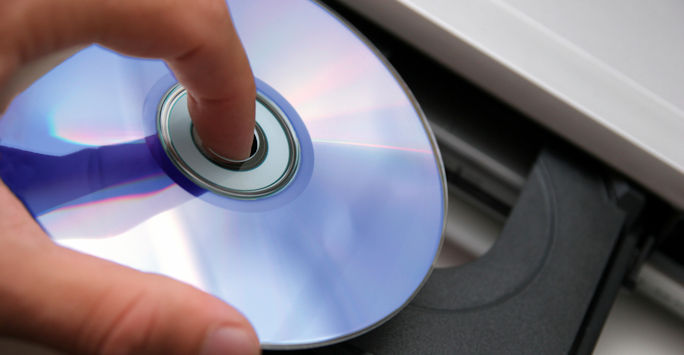 Step eight: Collect your DVD
A professional recording of your ceremony is available on Blu-Ray and DVD from Achievement TV and can be ordered in advance or on the day.