The employers we work with help us develop students' employability skills by giving them the opportunity to apply their academic skills to industry.
Through a combination of employer-led activity embedded in the curriculum, we use real-world projects to ensure all students are exposed to industry connections and have the opportunity to develop, practice and articulate the skills graduate employers seek.
How it works
Students complete an authentic assessment, designed by academics, linked to a real-world problem, set by you. An employer challenge can address a real business problem you are facing or might cover themes such as sustainability, EDI, ethics, global issues or enterprise.
These challenges provide students with an opportunity for collaborative work and a chance to explore digital workplace tools and help them to join the dots between their academic studies and the skills they need for their future.
Getting involved is simple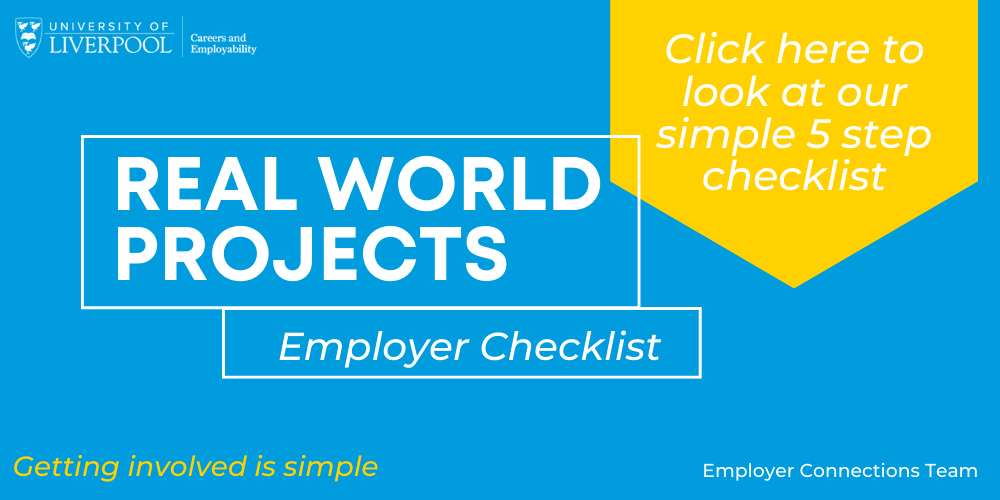 Targeting Underrepresented Groups
Engaging with specific courses and schools can be an effective approach to connecting with underrepresented groups to meet your diversity and inclusion objectives. We use data on student demographics across various schools and courses to help you reach the right cohorts.
Contact Jane Marsh to find out about opportunities to engage with students via the curriculum.
Back to: Careers and Employability