Students recognised for academic achievement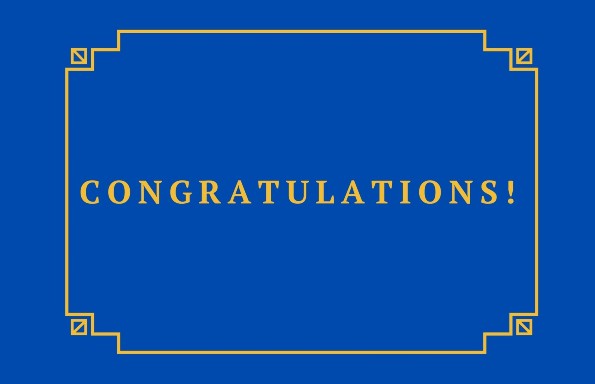 Congratulations to all our returning students who have been awarded prizes for their academic achievements during the last academic year.
Each year, the School of the Arts presents a number of awards to students who have demonstrated outstanding performance on a particular module or across their year group. For the academic year 2019/20, 12 prizes were awarded in total.
Professor Peter Buse, Dean of the School of the Arts, had the following congratulatory message for this year's winners:
"Normally we would hold a special event in the School of the Arts Library where you would join with your fellow prize-winners to celebrate your success. Unfortunately, and for reasons we know too well, that is not possible this year. So, I just want to take the opportunity to congratulate you personally for this excellent achievement. At the best of times, winning a prize like this is a great mark of esteem, but to do so during a global pandemic is evidence of great resilience and resourcefulness on your part. All the best for the rest of your degree, with fingers crossed that prize-giving and graduation can return to normal soon".
Congratulations everyone!
Edward Rathbone Prize (University Undergraduate Scholarship)
Awarded to the best Year 2 student:
Sarah Bresnahan (English)
Kathleen M Irvine Prize
Two best essays submitted as part of normal coursework in either Part I or Part II of a Degree programme in English in Single, Joint or Combined Honours:
Richard Snowden-Leak (English)
James Cross Prize (Medieval)
For the best performance in Year 2 or Year 3 for the Degree of BA in English Language and Literature on a paper in Old Norse or Old and Middle English:
Sarah Bresnahan (English)
Bertram White Prize
Best essay on the Brontë family by a postgraduate or undergraduate student in the School of English:
Owen Jones (English)
Wasfie Mhabak Prize
Awarded for the best essay on Shakespeare at Level 1:
Aaron Bloor (English)
School of the Arts Academic Achievement Awards
Awarded to undergraduate students at the completion of their first year of study:
Emilia Hilton (English)
Jacob Scott (English)
Analucia Tomasso (Music)
Karolina Adamiec (Architecture)
Lewis Bushell (Architecture)
Madeleine Terrell (Philosophy)
The Angus Tilston Prize for Academic Achievement
Awarded to undergraduate student or students at the completion of their first year of study:
Megan Henshaw (Communication & Media)