Guest Lecture Series: Martin Prince-Parrott

Back to the Future: The optimistic case for retrofitting places
Thursday 2nd December 6pm Online
Click here to watch a recording of the talk
After registering, you will receive a confirmation email containing information about joining the meeting.
The bad news: Every building on the planet needs to be net-zero carbon by 2050 to keep global warming below 2 degrees.
The good news: 80% of all the buildings we'll have in 2050 have already been built,this means we can start making them zero carbon now.
In the UK we must retrofit between 24 and 29 million homes. This is essential because heating and powering homes make up 23% of the UK's carbon footprint.
Response: Retro-fitting all our buildings is one of the largest challenges and opportunities facing the UK's built environment. This presentation will propose the optimistic case for going beyond retro-fitting and offer a practical methodology for how we can turn this mammoth challenge into a renaissance for our homes, workplaces, communities, towns and cities.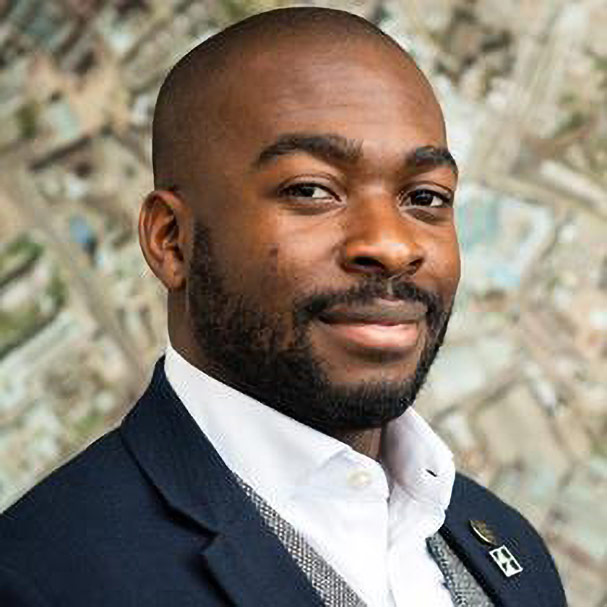 Biography
Martin is an award-winning Architect and Development Director for SUB\URBAN WORKSHOP. An innovative ESG led developer + consultancy.
Prior to establishing SUB\URBAN WORKSHOP, Martin managed a £165m GDV development portfolio containing BTR, Shared Living, Sale & listed refurb each one containing a different capital structure & exit strategy.
Martin leverages over a decade of design, development + delivery experience. This experience spans 1000s of homes (including high rise and single family homes), over 100,000 sqft of commercial space, half a dozen award winning public buildings and 100% planning success record (Birmingham + London).
He has been recognised locally and nationally as a trailblazer in British Real Estate and the Built Environment.
+ Locally he was recognised as a Birmingham Young Professional of the Year
+ Nationally he was recognised by PropertyWeek as a Resi Trailblazer and by EG as a Rising Star.
Martin holds a Postgrad in Professional Practice from the RIBA, a Postgrad in Architecture from The University of Nottingham, as well as certifications from Harvard Business School, Aston Business School and Bayfield Executive Training in, Disruptive Business Strategy, Corporate Leadership + Real Estate Financial Modelling, respectively.
Martin is also a member of the ULI Residential Council, a member of the Association of Corporate Governance Professionals, a Chartered Member of the RIBA + a Fellow of the Royal Society of Arts.
For further information about LSA guests and events current and past please go to :
Current Guest Lectures - School of Architecture - University of Liverpool
Events Archive - School of Architecture - University of Liverpool
Film Archive - School of Architecture - University of Liverpool
Please direct queries to: lsaevent@liverpool.ac.uk