Unlike Scotland, Ireland or New England, few external burial grounds in England have produced monuments with mortality symbols in profusion. Where these do occur, many are carved on stones that have weathered so that the inscriptions are hard to read. The Potton cemetery in Bedfordshire is important as a graveyard where skilfully carved headstones with mortality symbols survive along with the inscriptions.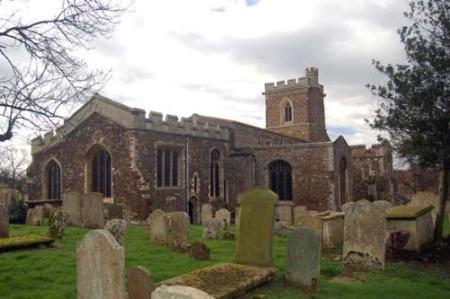 Approach
Although some of the early stones have been moved from their original positions, an archaeological approach can augment the work already undertaken by local history groups on the inscriptions and layout of the graveyard. Particular attention has been paid to the symbolism on the headstones and the stylistic details employed on these monuments.
Specific questions asked at Potton were:
What was the chronology of external memorial at Potton?
When did the use of mortality symbols begin and end, and why?
Which aspects of the deceased's identities were emphasised on the memorial?
To what extent can the death's head, cherub, urn and willow model of New England gravestone change be applied at Potton?
Fieldwork
Fieldwork took place during Summer 2005, concentrating on the earliest headstones in the area, and publication in the journal Church Archaeology. Further recording took place at Potton and data entry and analysis followed in 2006. Specific interpretations relating to this community will be drawn from the work, but the study also forms part of a larger research programme examining mortuary behaviour in the historic period, which has been approached on various geographical and temporal scales:
Yorkshire (where some mortality symbols are used on the earliest grave slabs)
Ireland (where there is a particular emphasis on mortality symbols in west Ulster).
Publications
H Mytum and K Chapman 2006 'The origin of the graveyard headstone: some 17th-century examples in Bedfordshire'. Church Archaeology 7-9, 67-78
H Mytum 2006 'Popular attitudes to memory, the body, and social identity: the rise of external commemoration in Britain, Ireland, and New England'. Post-medieval Archaeology 40,1, 96-110
H Mytum 2004 Mortuary Monuments and Burial Grounds of the Historic Period. Kluwer Academic/Plenum, New York.