"travel" blog posts
Posted on: 25 June 2019 | Category: 2019 posts
Members of the Department of Archaeology, Classics and Egyptology are currently in Changchun, China, to set up exchange links with the Northeast Normal University's Institute for the History of Ancient Civilizations (IHAC). Follow the live-blog from the trip, updated by student Elissa Day.
---
Posted on: 14 May 2019 | Category: 2019 posts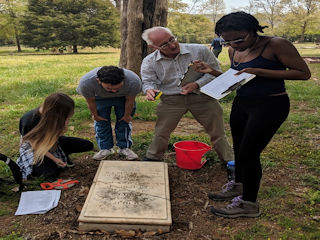 Professor Harold Mytum visited Athens as part of his collaboration with Dr. Jennifer Birch, Department of Anthropology, UGA, supported by a UGA- Liverpool faculty exchange initiative.
---