Prof. Raval presented OPIHAS to leading academics and industrial stakeholders at I-ChEM 2018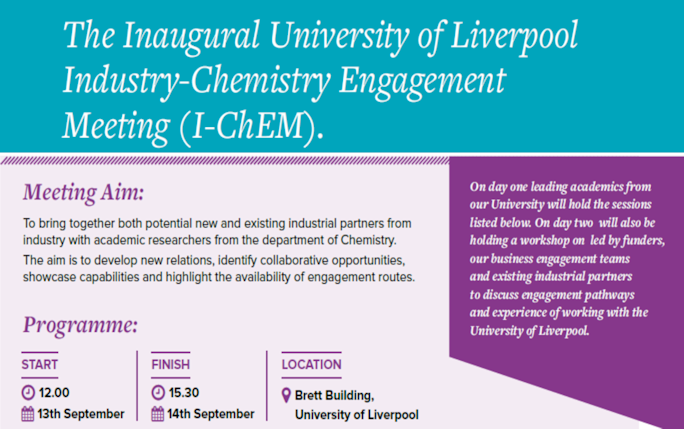 With a talk entitled "Biofilms: Innovation and Impact", Prof. Rasmita Raval showcased the achievements of the Open Innovation Hub for Antimicrobial Surfaces during the inaugural session of the University of Liverpool Industry-Chemistry Engagement Meeting (I-ChEM). This meeting brought together both existing and potentially new industrial partners from industry and academic researchers from the department of Chemistry to develop new relations, identify collaborative opportunities, showcase capabilities, and highlight the availability of engagement routes.

Chemistry at the University of Liverpool has a long history of innovation and impact; our current activities are grouped under a series of research clusters and within numerous bespoke facilities resulting from considerable recent investment and support. Within the last UK Research Excellence Framework the Department of Chemistry of Liverpool was ranked 2nd overall across the country and we continue to build on this success through a strategic process of recruitment and institutional planning.

The industrial visitors had the opportunity to visit OPIHAS facilities, and discuss with our experts regarding the capabilities of the different techniques available at the centre. (See link)

We envision that this inaugural event will be followed by other I-ChEM meetings engaging academics and industrialists. If you are interested in participating on future events, please contact us (OPIHAS email).