Prof. Raval, director of the OPIHAS, interviewed on our involvement on the recently launched UK National Biofilms Innovation Centre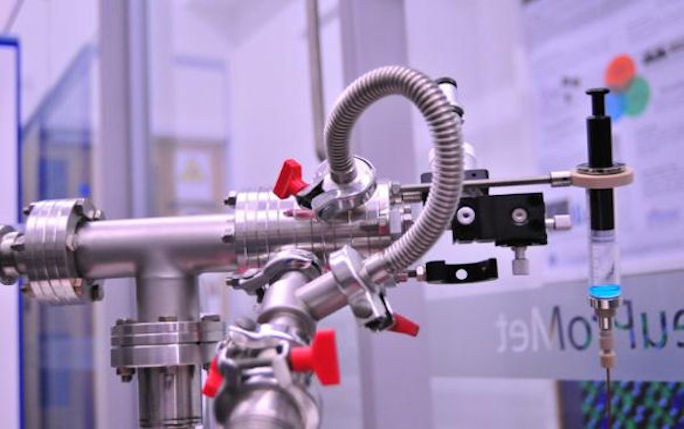 The University of Liverpool is to play a leading role in a new UK centre of excellence for biofilms research announced today as part of the Government's Industrial Strategy.
The National Biofilms Innovation Centre (NBIC) recognises the UK's excellence in biofilms research and brings the best UK biofilm research teams together with UK companies from across the industrial sectors to accelerate the adoption of new technologies into live products and services.
The NBIC is supported by a commitment of £26 million over the next 5 years, including £12.5M funding from the Biotechnology and Biological Sciences Research Centre (BBSRC) and Innovate UK, with additional support from universities and industry,
NBIC is a multi-site Innovation and Knowledge Centre, with a core partnership of the Universities of Southampton, Liverpool, Edinburgh and Nottingham.
The University of Liverpool, as a core partner, will contribute research and innovation excellence in the design of advanced antimicrobial surfaces and materials.
Professor Raval, co-director for the NBIC and Director of the University's Open Innovation Hub for Antimicrobial Surfaces, said: "The National Biofilms Innovation Centre is an ambitious initiative and aims to transform the UK landscape for research and innovation in biofilms.
"Liverpool will lead a major theme on "Prevention of Biofilms" within NBIC and will draw on its excellence in the fabrication of surfaces and materials that combat the formation of biofilms. A major aim will be to use advanced surface and materials characterisation with microbiological metrology to understand the nature of microbial-interface interactions and develop structure-property relationships in this field."
"Liverpool's Open Innovation Hub for Antimicrobial Surfaces has a strong track record of working with world leading multinational companies and innovative SMEs in a broad range of industrial sectors including marine paints, healthcare, medical devices, consumer products and food production. It currently has a portfolio of collaborative projects totalling >£6M, which will be further enhanced by the NBIC investment.
"As a core partner of NBIC, we will continue to create fast translation of frontier research into innovation and build a vibrant network of companies and researchers developing new science, technologies, products and IP contributing to the battle against damaging biofilms in industry and healthcare applications."
The NBIC also includes a further 11 universities, three research centres – Diamond Synchrotron Light Source, the Hartree Centre and the Quadram Institute – and three major global academic partners – The Nanyang Technologial University (Singapore), the Montana State University (USA) and the University of Copenhagen (Denmark).
It will also collaborate with a network of over 50 companies from different sectors ranging from SMEs to large companies to exploit the UK's global leadership in biofilms. NBIC's inclusive model means that other universities and companies conducting biofilm research can participate and benefit from partnership with the NBIC consortium.
Microbial biofilm research is now a feature of many scientific disciplines including biological sciences, medicine, chemistry, physics, computational modelling, engineering and ocean science.
Biofilms are central to some of the most urgent global challenges across diverse fields of application, from medicine to industry to the environment and exert considerable economic and social impact.
Further details of the BBSRC and Innovate UK-funded Innovation and Knowledge Centre can be found at: http://www.bbsrc.ac.uk/funding/filter/biofilms-programme/