How it Works
We understand the next few weeks are some of the most important in your life and we want to make the transistion to University as easy as possible for you. The information below provides a one stop shop for everything you need to know from when you will receive an offer of accommodation through to what you need to do to arrive into your hall.
All students who have applied for accommodation and are successfully offered a place to study are guaranteed an offer of accommodation either in University Halls or with our University Approved Private Providers.
Should you have any questions, our team are on hand to help and are available from:
Tuesday 10 August to Friday 13 August 8am - 6pm
Saturday 14 to Sunday 15 August from 10am - 4pm
After this, you can call us between 9am and 5pm Monday to Friday
Accommodation Hotline: 0151 795 0319
You can also contact us by email, but please be aware we receive a very high volume of correspondance so there may be a delay in response.
How to Apply
If you have not yet applied for accommodation, don't worry you still can! You can do so through the Application Portal
You can find out more information on How to Apply here.
We ensure that all students who want accommodation will receive it either within our University Owned Halls, or in our University Approved Halls with Kaplan and Student Roost. They have some excellent ensuite accommodation that is very close to campus so you can have a great experience living with us! Please do not book directly with Kaplan or Student Roost, we will send you an offer for these.
If you are an Insurance Choice or Clearing student who has not yet applied for accommodation, you can do so as soon as you have received your student ID number. You can find more information on this here. You will still be able to receive an offer of accommodation with us or our approved halls.
How we Allocate
We allocate accommodation on a first come, first served basis, and only once your are an Unconditional Offer Holder. Students who are an unconditional offer holder and not waiting for their results will be allocated throughout the year. Students who are conditional offer holders will be allocated following their results once we know you have secured a place at the University of Liverpool.
We will always try to take into account your preference of hall, but this is not always possible, and we will offer our best available room to you. Rest assured, you will love all of our accommodation!
If you are a priority student who is either Under 18 years old or requiring some specific requirements in your accommodation to support you, we will prioritise your application and ensure where possible we can meet your needs. You can find out more about our priority accommodation here.
How we Offer
Most Undergraduate offers are sent from 13 August, and can take a few weeks depending on the demand for accommodation. Students who applied early will receive an offer first, and those who applied later on in the year will be offered in the weeks following. We expect for most students to receive an offer of accommodation by early September.
You will receive your offer of accommodation from us to your registered email address please make sure your email address is correct and up to date on Liverpool Life and you are not using an old school email address as you will miss out on your offer of accommodation.
You will be given 48 hours to read through your Student Licence via Liverpool Life and accept your offer, and if this expires or you reject it, there is no guarantee we will be able to offer you any alternatives. New for 2021, there is no deposit required to secure your booking. Please ensure you read through the Terms and Conditions before accepting your licence.
You offer will be for a hall and a room type, we will provide you with your room number early september, this helps us put together a great flat mix for you to have the best experience.
How you Accept
Accepting your offer is simple, just go back into Liverpool Life once you have received your offer email for accommodation, submit your date of birth, and then click 'accept'. It is important to make sure you check through the terms and conditions as you are signing up to an Accommodation Agreement.
You will also have a seven day 'cooling off period' where you can cancel your agreement. If you cancel after the cooling offer period, depending on the circumstances, you may be liable for the full accommodation contract.
If you have applied as part of a guarantee, you will need to accept your first offer of accommodation. If you reject this, there is no guarantee will be able to offer you alternative accommodation. We are certain that you will love your time with us no matter where you live - however, there is a room move waiting list that you can sign up to once you have accepted your offer.
If you receive an offer for accommodation with our University Approved Private Providers, the contract will be with the provider themselves and not the University of Liverpool. Please read the content of the offer email which will detail the accommodation, provider and further information on this.
How you Arrive
Once you receive your room number in early September, you will also be invited to book an arrival slot to be able to secure your check in at your hall. We have plenty of spaces available over the 16th to 19th September. Depending on the changing covid situation, the dates might be extended to ensure we can safely check you into your room. You'll receive further information on this later in August by email.
You'll also receive an invite to complete your Pre-Arrival Induction. This gives you all the information you need to know about what to expect, what to bring and how to have a brilliant time living with us. If you want more information on what to expect, you can check out Halls Life for more information, tips and activities.
If you have accepted a place with Kaplan or Student Roost, they will also provide you with some great Pre-Arrival information to ensure your transition is smooth and enjoyable.
We also recommend that you join us on Facebook and Instagram @livunihalls to keep up to date with everything you need to know.
International Arrivals and Quarantine
If you are required to quarantine from an Amber area on arrival into the UK and have applied for accommodation, you will be able to stay in your hall for the duration of your isolation period.
Students will be able to arrive into University accommodation from 4 September and this will be free of cost until the start date of your Student Accommodation Licence.
You will be invited to confirm your arrival date and details once you have accepted your Student Licence; please keep checking your emails regularly to ensure you do not miss the survey.
For full information and guidance on entering quarantine on arrival to the UK, please visit our International Advice and Guidance Website.
Support
We want to ensure that throughout your quarantine you are able to be a part of our halls community! Our Halls Life Team will be in touch closer to your arrival with a great programme of online events and activity packs available for you throughout your quarantine. Our Residential Advisers who are in the halls to support our student residents will also be in touch during your quarantine to check in and see how you are doing.
Bedding and Kitchen Packs
To make the transition to your new home as easy as possible, we have teamed up with Uni Kit Out to deliver all the items you need to make your stay comfortable ready for your arrival.
Uni Kit Out offer a great range of quality items from kitchen, bathroom and bedding packs to electrical items and home essentials. Better yet, these are delivered to your accommodation in time for your arrival (subject to order deadline) so you can relax from the moment you get here. They are rated excellent on Trustpilot, and the University have worked with Uni Kit Out for a number of years now.
Uni Kit Out also offer a 100% money back guarantee and offer a free cancellation promise so you can rest assured that you are completely covered should any of your plans change in the lead up to arrivals.
If you are required to quarantine on arrival to the UK and are able to do this in your university accommodation, you must order a bedding and kitchen pack from Uni Kit Out prior to your arrival. The deadline to submit your order for guaranteed delivery before your quarantine arrival is 28 August.
How To Order
Please do not order until you have accepted an accommodation offer and know which hall you will be living in.
Shop now and save 10% by using discount code LIVERPOOL10 https://www.unikitout.com/
At check out, you will be able to select your hall address. If you know your room number, please add this to the booking, if not, just select your hall.
You must ensure you include your Student ID at check out so we can ensure you receive your package at arrival.
Food Provision
Our fantastic catering team have put together a great menu to ensure that you have access to three meals per day throughout your quarantine period. At a cost of just £8.50 per day, you will receive:
A 6 day dry pack of food consisting of a range of breakfast and lunch items as well as sweet and savoury snacks and drinks
Chilled or Frozen freshly made evening meals from our catering team on campus
Our evening meals are made fresh on campus, and you will be able to heat up and enjoy in your kitchen. Dietary requirements are taken into account, including allergies, vegan/vegetarian options and halal.
How to Order
Once you have accepted an accommodation offer from us, you will be invited to complete a survey to order your meals from our daily menu. It is important you let us know of your dietary requirements at this point so we can ensure we send you meals that suit your needs. You will then receive a link to pay for your meals once you have arrived into our accommodation.
If you decide to not use the Test to Release scheme on day five, or unfortunately test positive at that point, we will continue to support you during your quarantine and you will be able to order more daily provisions should you require it.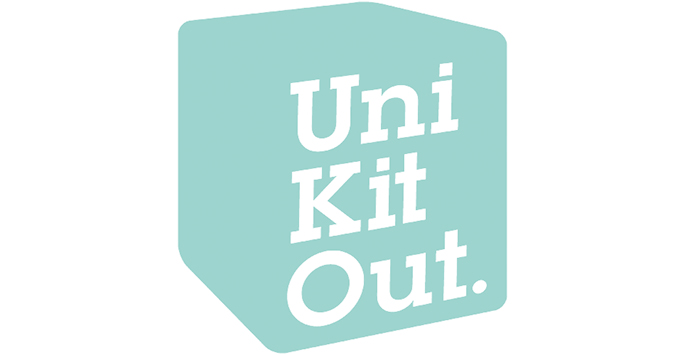 Uni Kit Out
Uni Kit Out provide the essential items you need to enjoy your time at the University of Liverpool. From bedding and towels to kitchen essentials, Uni Kit Out have it covered. They will deliver direct to your accommodation so it is ready for you on arrival. Also, you can receive 10% off your order when you use the code LIVERPOOL10 when checking out.
Back to: Accommodation